In the morning: philarmonic bands, as appropriate for the institutional commemorations.
Then, after an excellent meal and a play, in the community hall in Montieri, Southern Tuscany, we witnessed:
2) A live show by Etruschi from Lakota, also starting the crowdfunding campaign for their next album (expected issue date: October).
3) A new gathering of the line-up which we saw wrapping up the International Data Day in Castelnuovo Val di Cecina, plus Tom "Harp" Newton. This mean Etruschi from Lakota (with Tom as a new fifth member and Dario Canal on the washboard), plus Pietro Crivelli from Piloni on guitar and some vocals, and Wolfgang Scheibe from Tatti on bass.
This session had some blues, such as Stormy Monday and other couple of classics, then raising the tempo to more groovy rockin' hits (such as My babe etc.)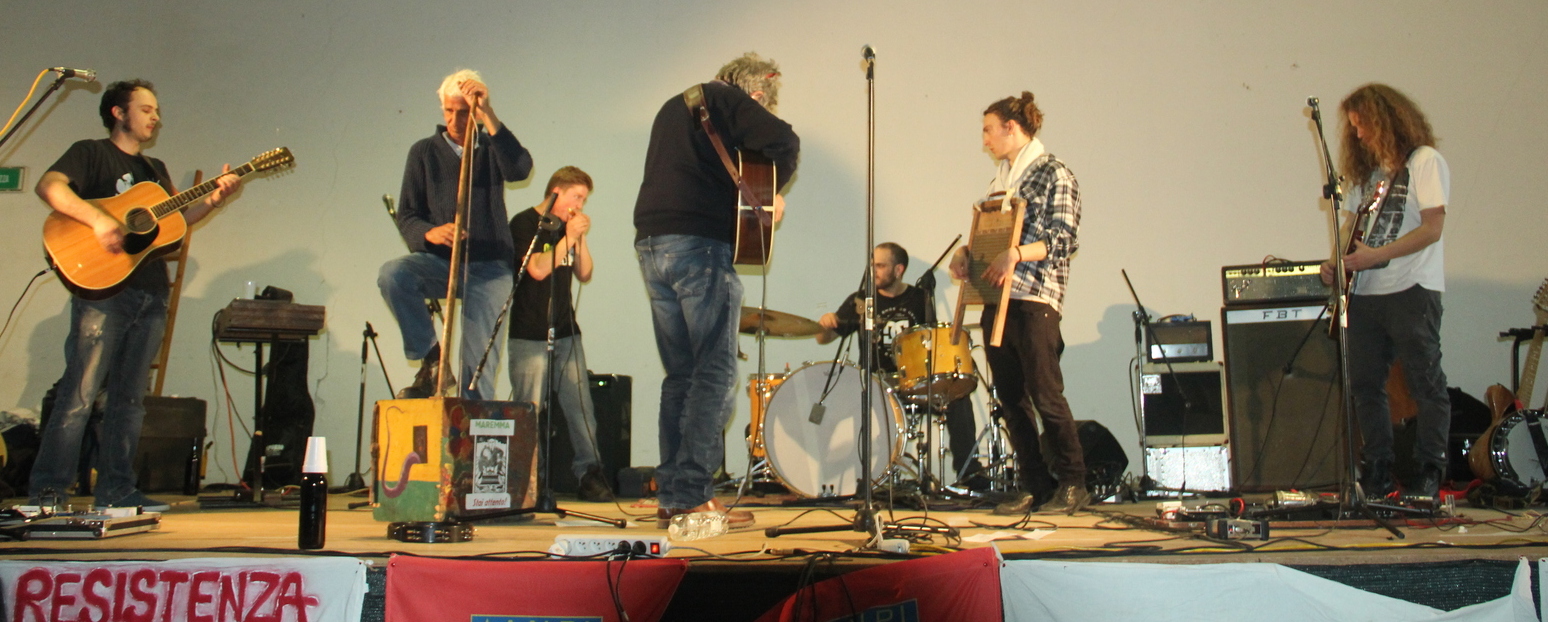 4) For the grand finale with "O Bella Ciao", the group was further improved with some girls from the Tatty May choir, plus "the Condor" from Lucca on guitar.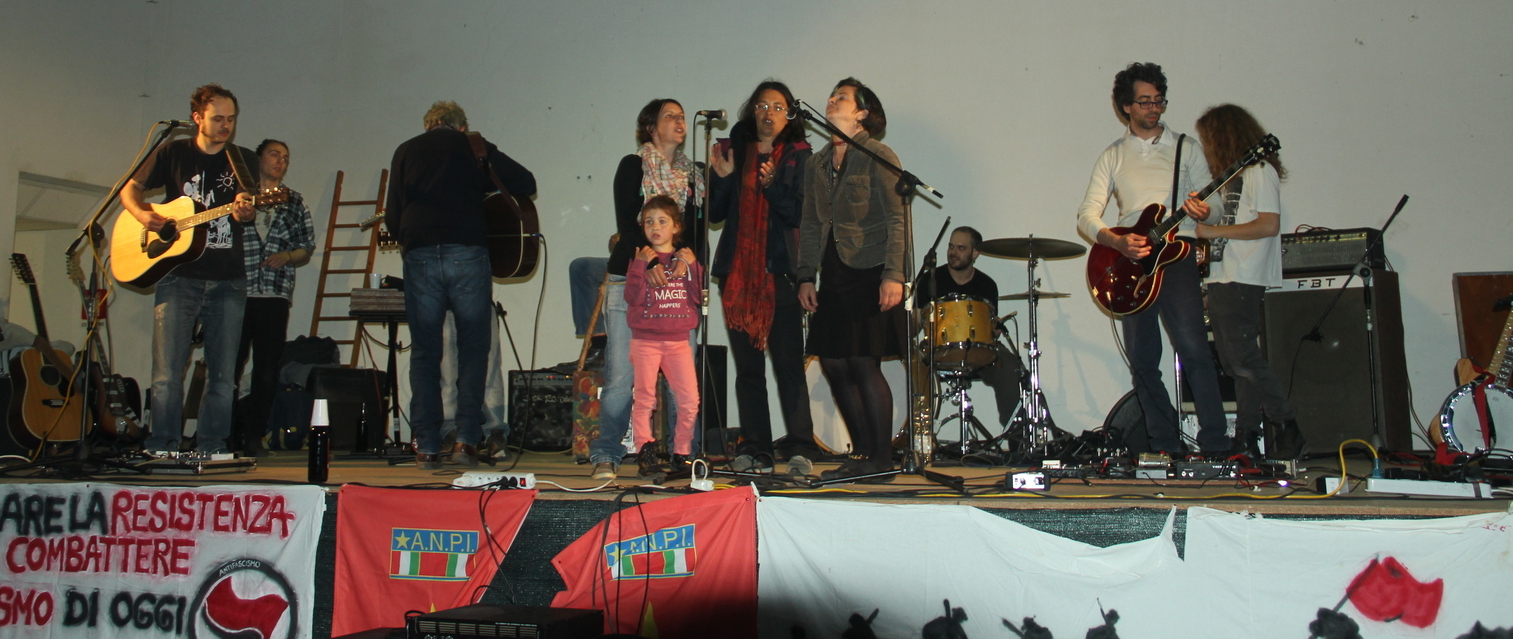 Kudos to all those who made this day possible.
The next events for the current week are: Friday, Apr. 28 in Torino with gli Etruschi from Lakota live at the Hiroshima mon Amour) club and Sunday, Apr. 30 in Torniella with the BuioMetria Partecipativa project (at the Il Boscaiolo restaurant). For more information: info@pibinko.org.