TO BE TRANSLATED
La terza giornata del Festival è stata tutto sommato defaticante rispetto alla seconda.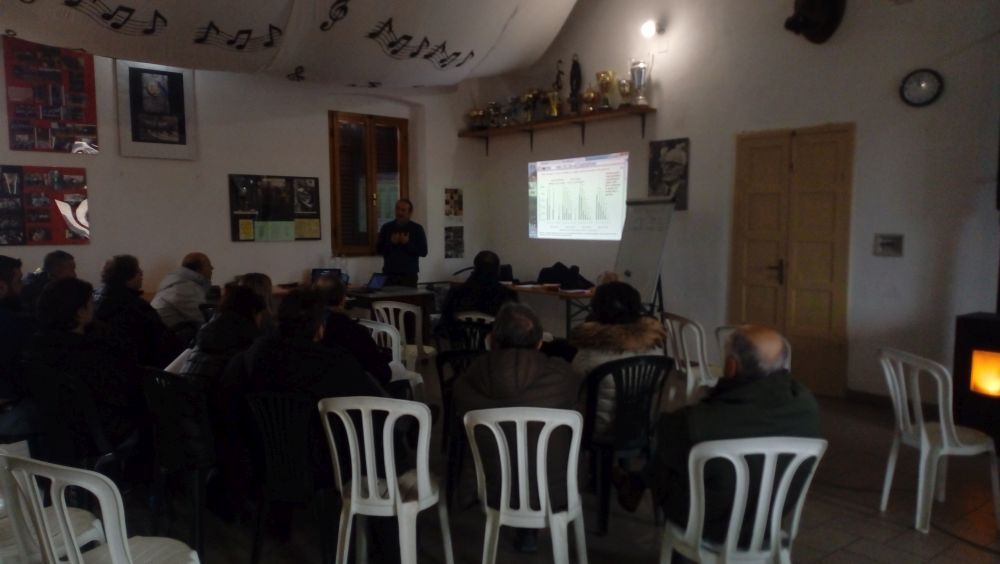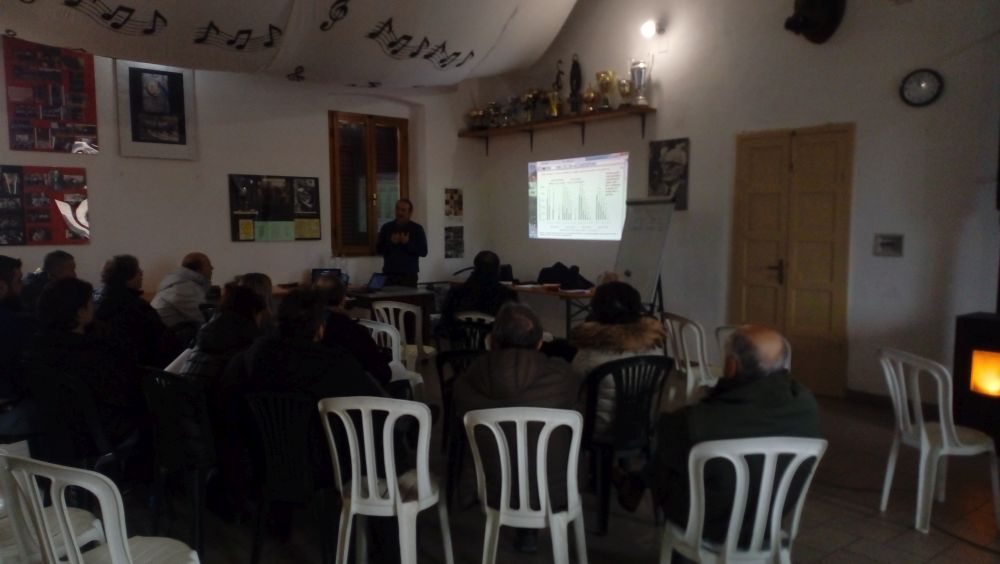 Abbiamo avuto la presenza di quattordici delegati del Coordinamento Associazioni Astrofile della Toscana, cui abbiamo avuto modo di presentare alcuni colleghi che non conoscevano, come il presidente della AAT (Associazione Astrofili di Torniella), il presidente della AAPB (Associazione Astrofili di Piloni-Bali), il presidente della AAS (Associazione Astrofili dei Sodarini) e altri presidenti.
Il convegno è stato comunque molto interessante, oltre che per i contenuti tecnici, integrati quest'anno dalla presenza di Luciano Massetti del CNR IBIMET di Firenze, anche per alcune considerazioni sulla relazione fra scienza e società che sono emerse nella discussione….da approfondire meglio (possibilmente nella relazione sul festival).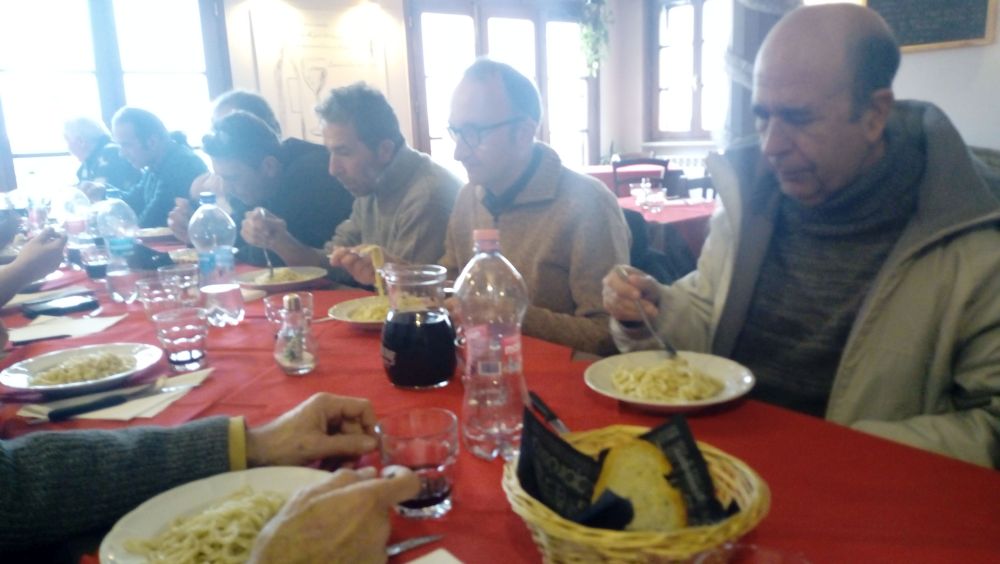 Dopo il pranzo sociale presso la sede dell'AARCIB(Associazione Astrofili Ristorante Camere Il Boscaiolo), con annessi pici cacio e pepe, il digestivo è stato preso durante la dimostrazione di costruzione della pallina di Palla a 21 a cura di Ilo Ferrandi.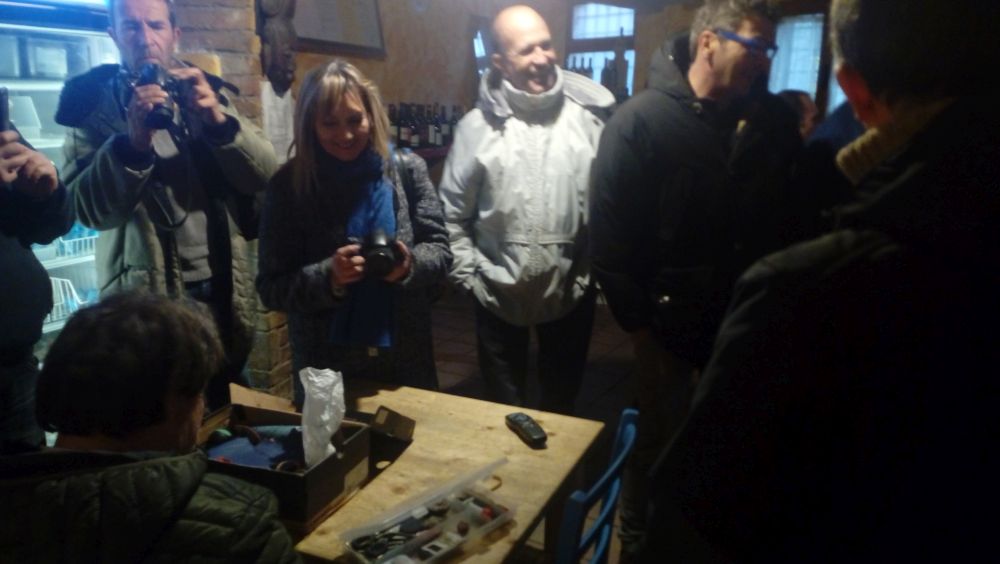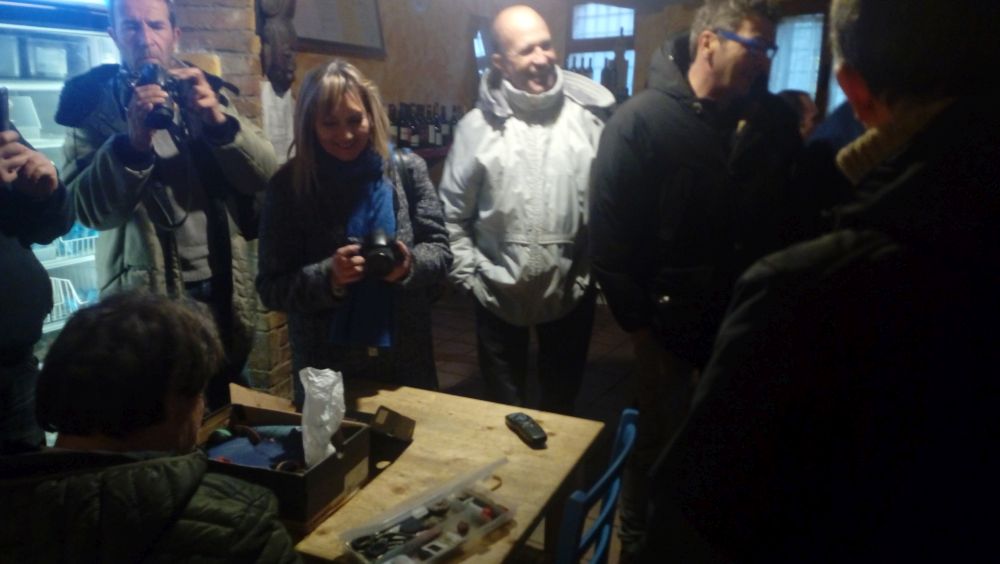 Si è deciso successivamente di annullare la visita alla B.M. lavorazioni meccaniche (uno dei due titolari, Alessandro Bartalucci, ha comunque interagito con i partecipanti), andando a svolgere l'assemblea CAAT con chiusura attorno alle 17.30 con una piccola jam session musicale. La cosa è stata facilitata dal fatto che il convegno si teneva nella sala musica dell'Associazione Filarmonica Popolare Torniella, e che essendo il ritrovo di piccole dimensioni, non era stato necessario levare la batteria per svolgere l'evento.
Salutati i delegati del CAAT sotto un nevischio incipiente (fortunatamente girato "a pioggia" dopo poco), due degli organizzatori, assieme ad altri paesani, sono andati a visitare l'antica bottega del falegname di Roberto Serragli a Scalvaia.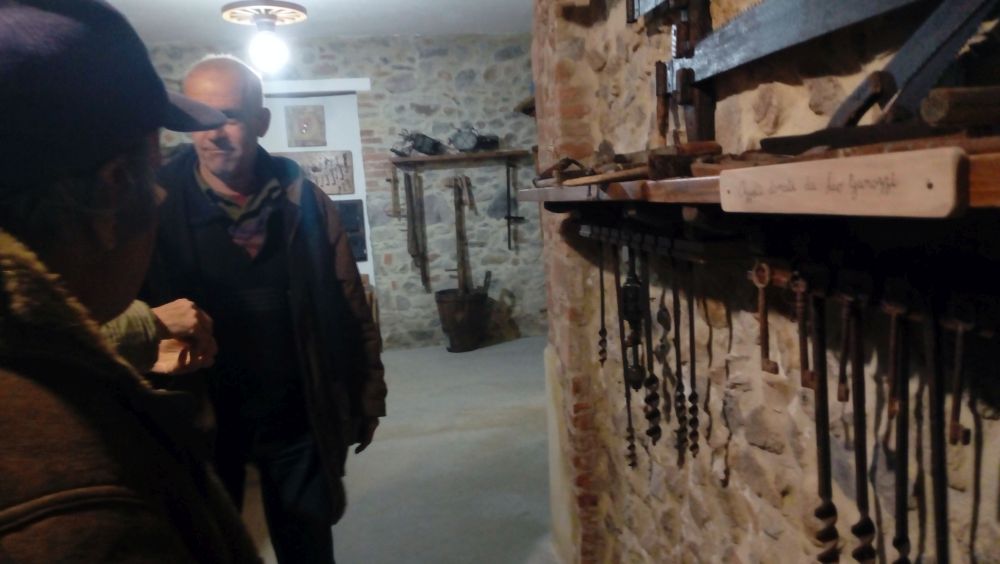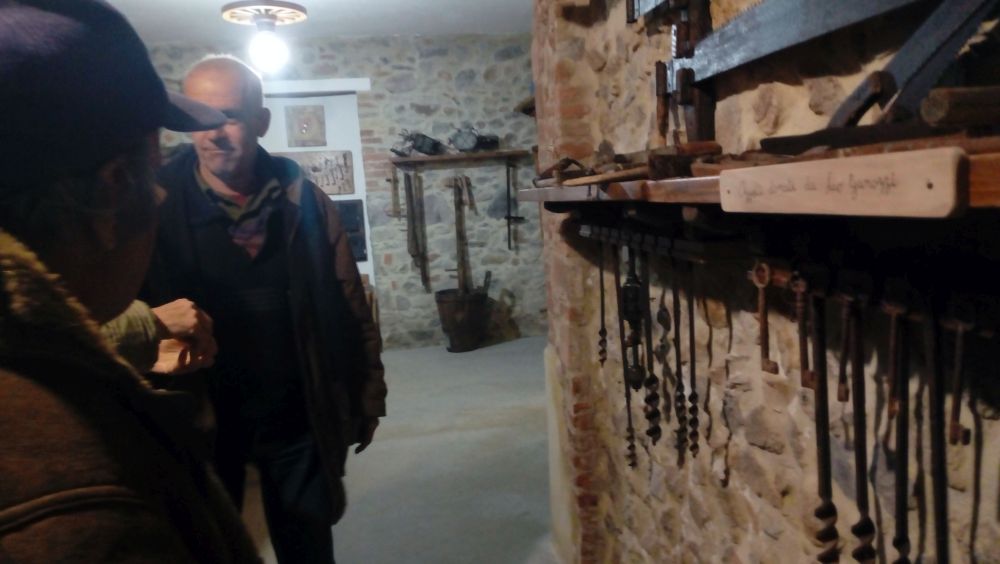 Nel corso delle prossime settimane sarà preparato un rapporto sul festival. Nel frattempo: per dubbi o domande sui tre giorni di pici, amore e musica (e cultura, ambiente e innovazione libera) in Val di Farma: info@pibinko.org
Epilogo (temporaneo)