To book the Metalliferous Hills Jug Band: write to jugbandcm@pibinko.org or call +393317539228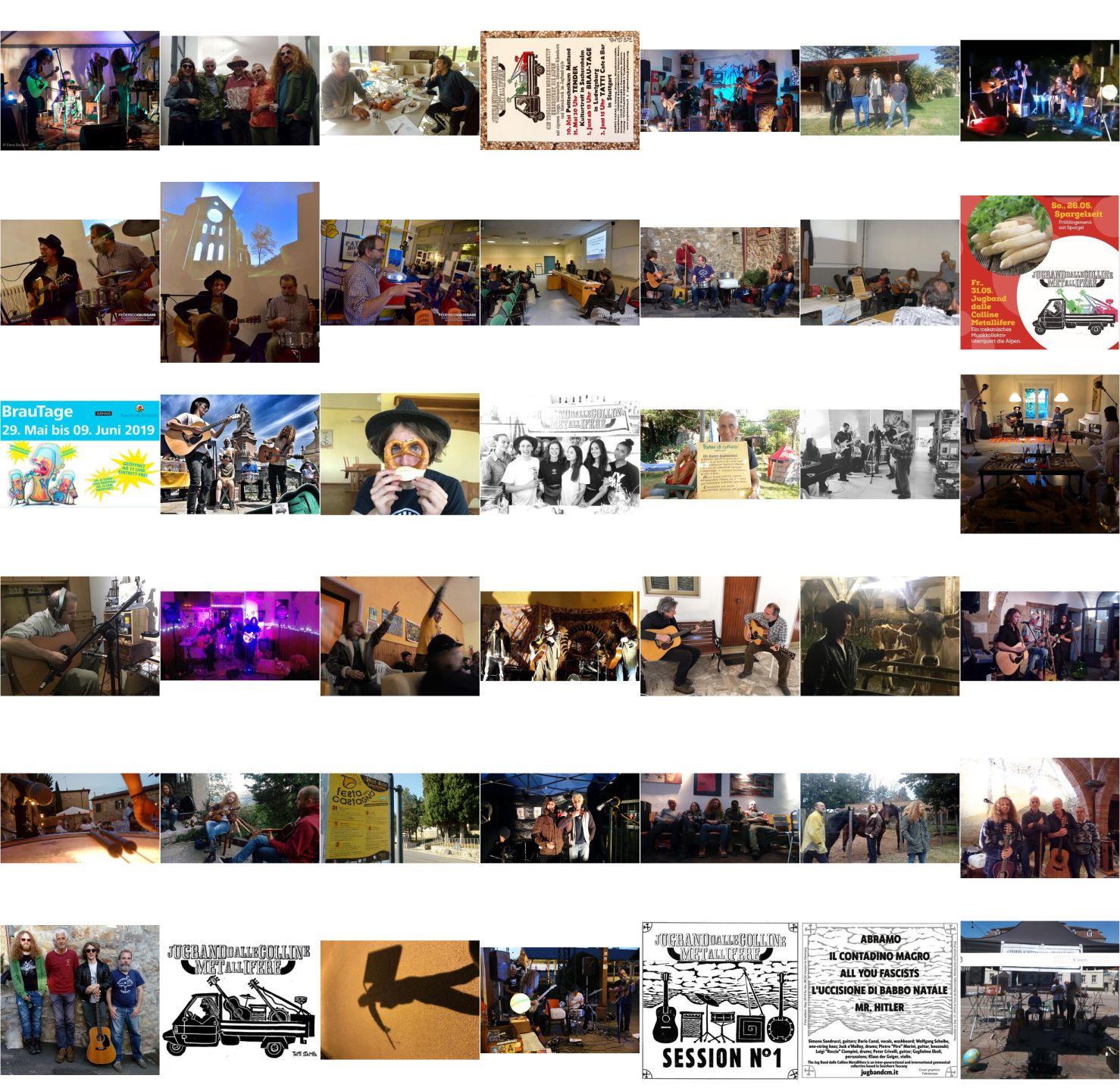 IMPORTANT: Check out http://www.jugbandcm.it, for videos, blog, a more details
Find all pibinko.org articles on the MHJB with the Metalliferous Hills Jug Band tag.
A musical collective born at the beginning of 2017 following the meeting of Etruschi from Lakota (a young rock band from Southern Tuscany, with three albums, performing all over Italy), some "wild rovers" with international whereabouts but residing in the same area for about ten years, and recurring guests.
The members of the band have in common the a passion for music, the fact of living -and trying to operate from- a relatively remote part of Italy (the Tuscan metalliferous hills), and the interest to use music as a vehicle to make people aware about lesser known issues of their area and other stories they like to promote. They may perform in "traditional" spots for live music, as well as less typical venues, such as scientific conferences or international webinars.
Their set is a melting pot of the members' musical background (including rock, blues, country, and soundtracks), with the bonus of various tracks from the Etruschi from Lakota albums. The MHJB performances are characterized by a sort of cultural mediation on the lyrics, mixing the Tuscan origins of Etruschi from Lakota, the German attitude by Wolfgang (who also spent a lot of time in the US in the Seventies) and Jack O'Malleys whereabouts in UK and US. Last but not least, the collective has an original approach to communication, with flyers hand-made by Wolfgang (Gutenberg style)