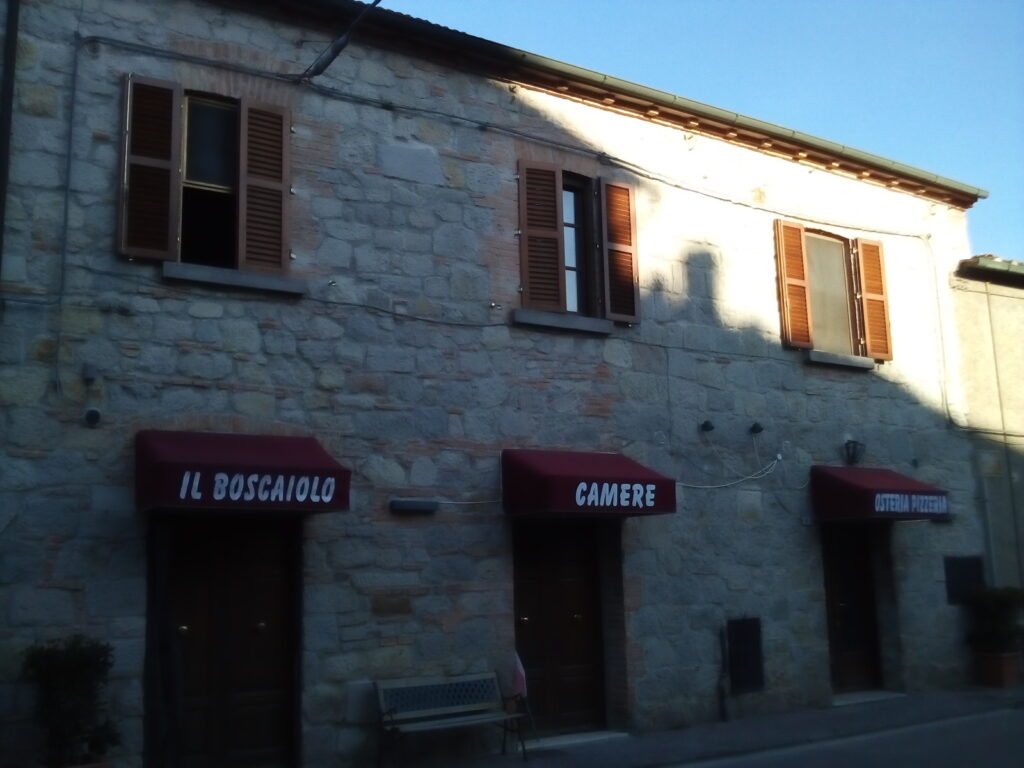 Simone Straccali, born in  Torniella, a small hamlet in Souther Tuscany, in the woods of the Farma Valley, left the village in 2013 looking for a job in Spain. This nation, in fact,  already hosts other folk from the same village, who started successful businesses in restaturants and pizzerie. Simone spent four  years in a  cocktail bar in  Aguilas, in the region of Murcia. Between a mojito, a screwdriver and lots of movida, the idea of returning to his home and the possibility of starting an activity there never left him.
The opportunity arose at the beginning of the year. After a couple of months of paperwork, and a tour de force to renovate the premises, Wednesday, April 12, at 5.30PM the new management for "Il Boscaiolo" will start its operations, right in  Torniella. Simone will be joined  Marco Martinez, a Spanish chef, originally from Granada. At this point we are curious about the menu. "We will not forget about about the traditional specialities from the Southern Tuscan hills" -says Simone-  "…and to these we will add fish dishes, plus Spanish recipes for specific events. In the meantime, you can start off with our Easter menu".
The restaurant, in addition to the indoos premises (with a fireplace for those cold Winter evenings) has terrace, and four rooms if you like to stop over for the night, or use the Boscaiolo as a base camp for your visits to the Farma Valley and other Tuscan locations.
For more informatio: +393394367235
Where is  "Il Boscaiolo"
As another young entrepreneur from the village once said: "the issue is not to find a place in Torniella, the issue is to find  Torniella!". The hamlet is at the centre of the  Farma Valley, on the old state road connecting Grosseto to Siena (now SP73). It is halfway between Monticiano and Roccastrada, or Siena and Grosseto, or Firenze and Orbetello, or Monaco  and Pescara: you choose the zoom level for the map:.
View Larger Map