I attended a one-day "think tank" organized by the Tuscan chapter of the National Association of Italian Municipalities on the topic of innovation.
Various sub-sections were available, related to some of the hot topics on innovation (smart cities, big data, future-proof systems, funding etc.). I decided to attend the session on education.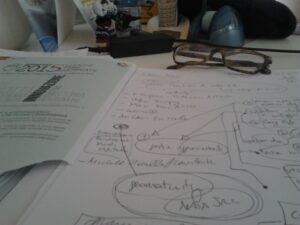 The attendees were invited to provide their inputs on three topics:
The reduction of digital divide
Enabling factors for the developmeng of skills
Long-life learning and opportunities for the improvement of expertise
I provided my inputs based on my experience since 1994 in training, mentoring, staff management (in a corporate environment) and other stories which involved understanding how to build teams to work on projects and in settings which can be extremely dynamic.
The Italian version of the post contains a few more details – if you are interested, please write and I'll be glad to provide more information.