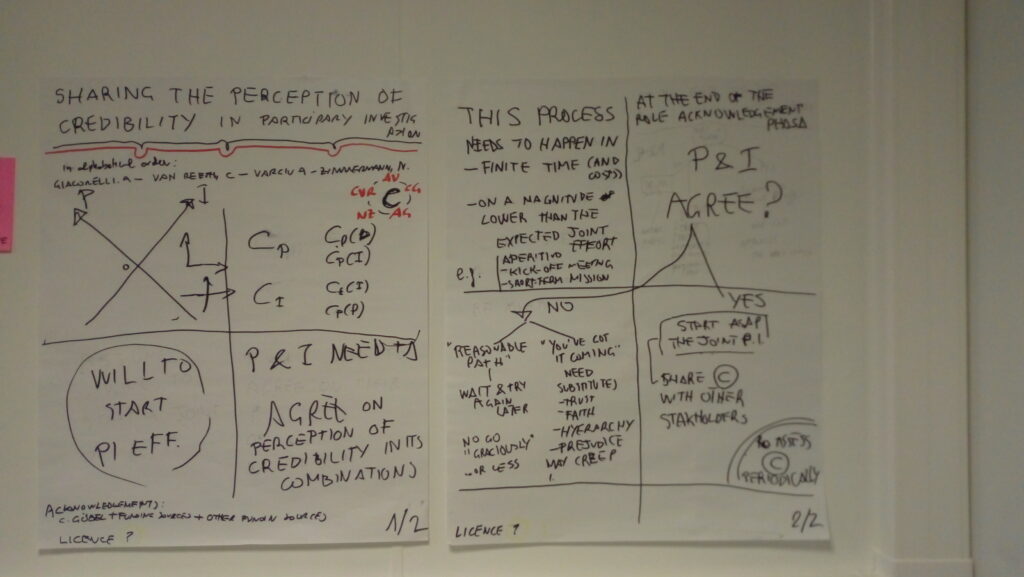 Presentation of the discussion by (in alphabetical order) Giacomelli A., Goebel C, Vargiu A., Van Reeth N, Zimmerman N, concerning the issue of credibility in the context of participatory investigation. Closing session of the workshop "Empowering civil society through participatory investigation?" promoted by the European Citizen Science Association in collaboration with various subjects.
In this summary I applied for the first time in public an idea which I had in 2014 or 2015 in Scansano (Southern Tuscany) during breakfast at Bar delle Cascine (the notes of this are in Tatti, Southern Tuscany).
I proposed to my colleagues the idea of putting this draft into a better shape, since all the workshop participants found it very interesting for its contents and the way they were presented…this is a work in progress in February. If you are interested to know more, please write to info@pibinko.org.