On Thursday, Sep. 27, 2018 we were invited at the Tana del Bianconiglio (White Rabbit Hole) recording studio in Montecchio, a tiny village not far from Pisa, for a recording session putting together three generations and moods from different latitudes. Let's see who was there, and how they got to this spot.
The line-up
The headliners, and hosts, were the Etruschi from Lakota, young rockers from the Cecina Valley, a place which is known for Volterra, its main city, and for being at the centre of one of the largest geothermal sites in Italy (and in the world), but is also home to some cool music.

I first heard them in 2015, and they sounded to me like the missing link between Rino Gaetano and Led Zeppelin, with their own flair. They have just concluded a tour promoting their third album "Giù la testa" (hear it on Spotify), and they are at work on their fourth one. Meanwhile, they like to stay active on various collaborations.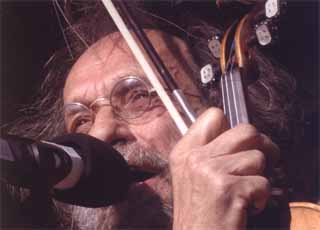 From Köln, Germany, Klaus der Geiger. He looks like a mad fiddler, but in fact he is a violin virtuoso and is a well-known minstrel in his country (and partly IS a mad fiddler!).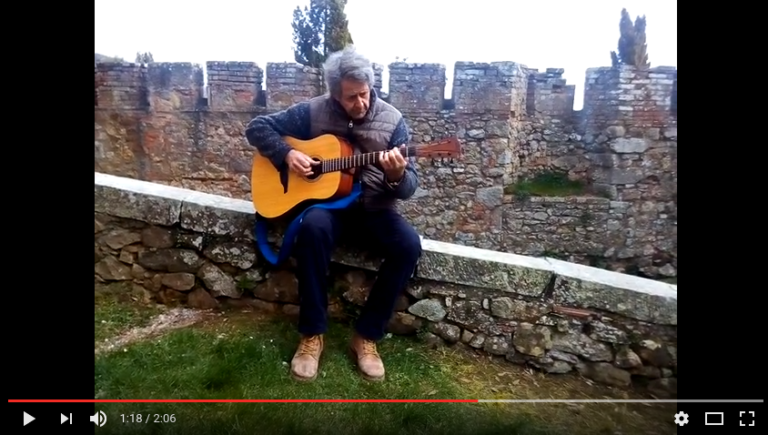 From Piloni, Farma Valley, Tuscany…after many whereabouts in India, USA and Bali, Pietro aka Peter Crivelli, painter and folk musician.
From Tatti (Southern Tuscany) -and originally from Stuttgart, Germany- Wolfgang Scheibe, bass player, printer and organic bread expert, with a long street music track record…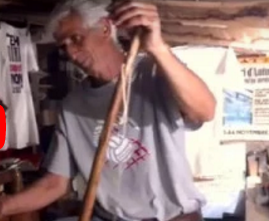 …also from Tatti (but originally from Naples), Guglielmo Eboli, a professional percussionist, active mainly with the Maremma Strega Pizzica Band.

Somewhere, Jack o'Malley (no photo available).
How the band got here
The recording session was the next step in a series of meetups and gigs which were triggered at the end of 2016 with the Farma Valley Winter Fest.
A peculiarity of this story was that, in parallel to "proper" performances, the group also experimented bringing music in contexts where normally you can't hear it, such as presentations in scientific conferences, or international webinars and other occasions. This was not done just as a form of entertainment, but also to promote issues on environment, land planning, and rural development.
The country session
However, the integration of culture, environment and open innovation in rural areas is a different chapter of the book. Let's go back to the country session after some warm-up…
….the track list saw Woody Guthrie, Leadbelly, one spiritual, a song from Hair, hard-core Southern Italian rythms, Francesco de Gregori, and The Raconteurs. Plus, of course, various Etruschi from Lakota songs, re-arranged with the additional musicians.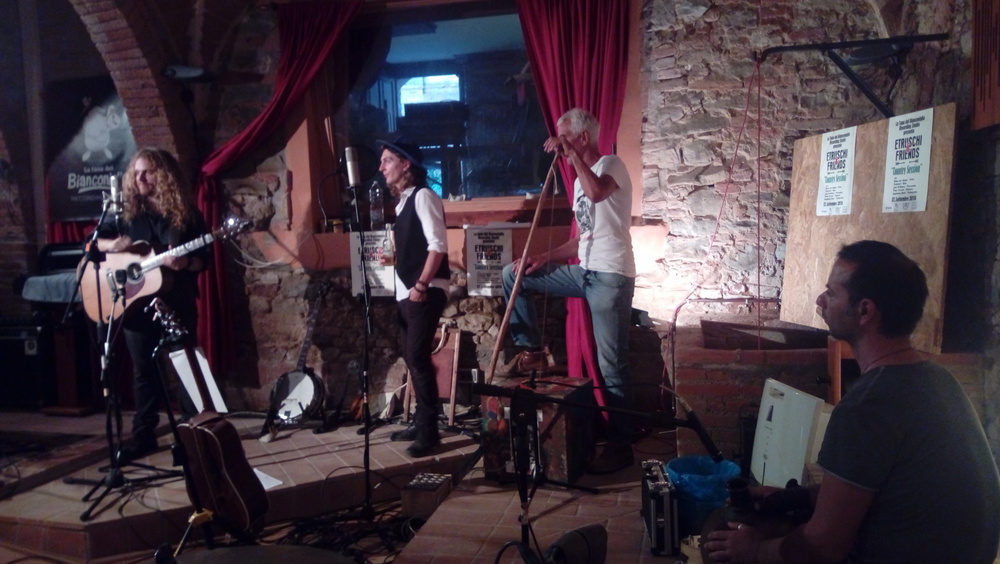 At some point the session got a little bit off-track, with something very close to James Brown, which is to country music like downhill ski is to the Netherlands…but jamming is jamming.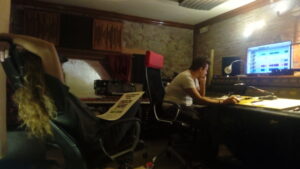 Nevertheless, the "country" direction was maintained during the day. As a result of the session we produced five tracks (Abramo, Il contadino magro, l'Uccisione di Babbo Natale, All You Fascists and Mr. Hitler), as well as a video for Mr. Hitler:
What next?
Would you like to hear the "jug band" live? Write us! (info@pibinko.org)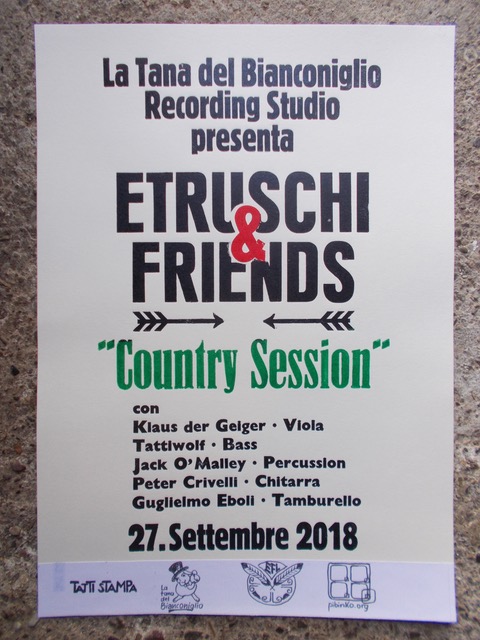 p.s.
For the record: how these guys got to the recording session
Acknowledgements – In addition to the musicians and La Tana del Bianconiglio, thanks for Fabiano Spinosi.