This is mostrly directect to Milanese folks interested in getting involved with our activities at the Ninth Biodiversity Festival at Parco Nord Milano
[TO BE TRANSLATED AND ABRIDGED]
Dopo la presentazione durante l'inaugurazione, di venerdì 11, la presenza della BuioMetria Partecipativa al nono Festival della Biodiversità del Parco Nord Milano è proseguita con uno spazio informativo-dimostrativo presso la Cascina Centrale del Parco.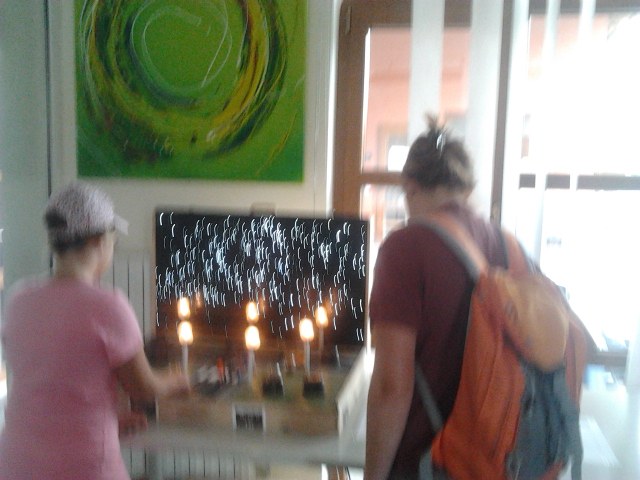 Il "presepe buiometrico" è stato molto utile per spiegare la questione inquinamento lumionso dal punto di vista energetico, paesaggistico e della sicurezza. Sabato (dalle 13 alle 19 circa) abbiamo fornito informazioni ai passanti interessati, per lo più famiglie, e in attesa di foto ufficiali dei reporter dal festival, vi proponiamo un'immagine volante.
La giornata di domenica è stata contrassegnata da pioggia battente sino a metà pomeriggio, per cui il pubblico è stato poco incentivato a venire al parco, ma siamo stati comunque presenti dopo le 16.30.
Per quanto riguarda i prossimi giorni del festival:
Come da programma abbiamo lasciato un buiometro al Parco Nord e uno a Città Studi, per chi fosse interessato a eseguire misure di qualità del cielo notturno (da integrare nella mappa della buiometria partecipativa) di persona, può scriverci a info@attivarti.org e vediamo come fare.Da tenere presente che nel corso della settimana il tempo sarà abbastanza perturbato, e le nuvole non consentono di eseguire misure.

L'altro tema che proponevamo, per mantenere il filo rosso avviato nel 2010 con il concorso fotografico "Fra il tramonto e l'alba" e proseguito quest'estate con la mostra di Federico Giussani sui paesaggi notturni, è quello delle foto in notturna senza flash…come fare: facile…se vi aggirate nei prossimi giorni e provate a scattare delle foto in notturna senza flash, mandatecene un esempio e presentatevi! Chiaramente: non scattate a caso, ma su soggetti che ritenete affini alla BuioMetria Partecipativa e a m(')appare il paesaggio notturno.
Per le giornate del 19 e 20, stiamo verificando con i nostri simpatizzanti milanesi come animare i laboratori previsti per le ore 15 di tutti e due i giorni, dato che Andrea Giacomelli in parallelo sarà impegnato ad Atene per le riunioni della rete Loss of the Night. Di nuovo, se siete interessati a sapere cosa succederà, scrivete una mail.