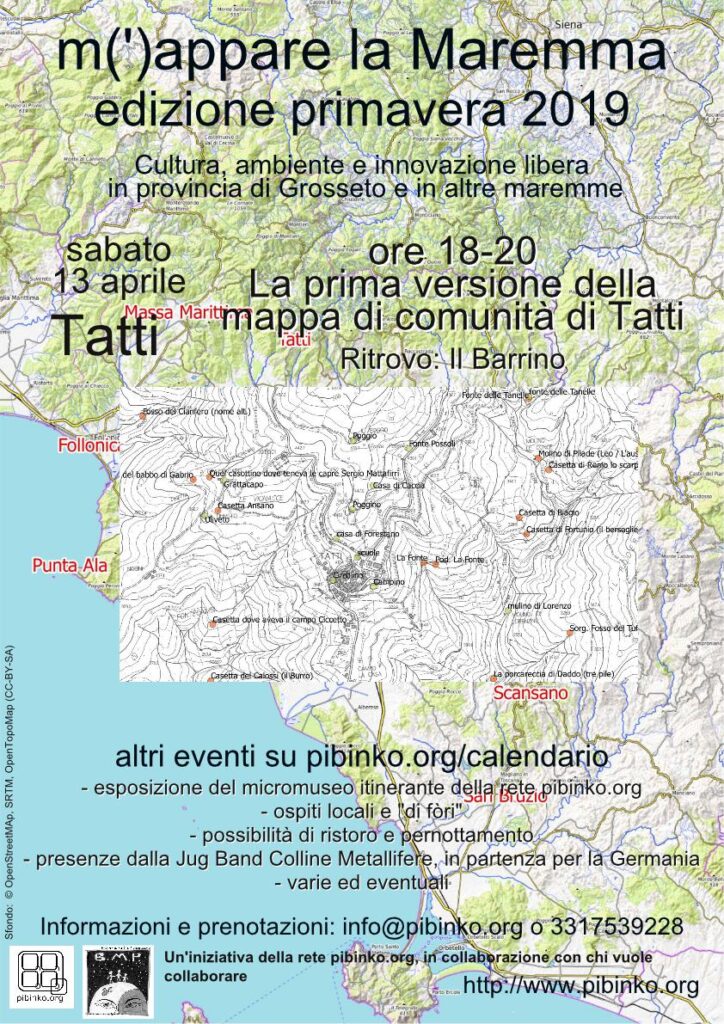 Before we dive in the report, we would like to remind you that the next opportunity to experience all the stories explained below (except Belgian chocolates) will be on Saturday, April 13, in Tatti, Southern Tuscany, from 6PM to 8PM. Here we will be presenting the first version of the Tatti community map, as a part of the series of meetups with the pibinko.org network on Maremma map(pear)ing (see blog announcement). Now on we go, with Edoardo Bennato singing "a blues about trains.."

Between April 1 and April 4 I had the opportunity of representing the pibinko.org network in Brussels, Belgium, in two events related to citizen science and, more in general, to community engagement in scientific and research activities (or the engagement of scientists and researchers in community activities?).
This is a field in which I have been increasingly working since 2008 (we may mention as first steps things like the outreach video on free/open source geographic information with Tuscan hamlet residents acting, or the m(')appare Milano campaign), and which I started elaborating even earlier. In fact, since I was working at CRS4, in Sardinia (1997-2002). As an example, in 2000 I launched a survey about geographic information system skills in the island, obtaining over 120 replies and triggering on these various technology transfer actions toward the local communities.
On Tuesday, April 2, I was at the workshop of the "Empowerment, Inclusiveness, and Equity" working group of ECSA (European Citizen Science Association). Say what? This is a group, composed partly by researchers, and partly by practitioners, dealing in various forms with projects where experts on a given topic need to cooperate with folks who are "less expert". The group works on identifying problems and solutions in order for these processes to be inclusive, equitable, and empowering.
In the workshop we elaborated further in some issues discussed a couple of months ago in Paris. I also had the opportunity of getting to know more experts, and to present the overall pibinko.org activities to the participants. I then proposed the Jug Band dalle Colline Metallifere (JBCM, or Metalliferous Hills Jug Band) as a "context" to facilitate empowerment, inclusiveness and equity in various projects, extending what we have been doing over the past year in Italy, and which we can further develop in the coming months with PORGEP2019.
The following day the audience grew, with the setup of a stand in the marketplace at the final event of the Do-it-together Science (DITOs) European project, in the stunning venue of the Brussels Natural Science Museum. For this event I prepared yet another installation of the pibinko.org network travelling micro-museum, I shared with a part of the circa 150 attendees the geomusical approach on which we are working with JBCM, and I played a couple of songs, with a guitar kindly provided by the museum (since I could not carry mine on the plane).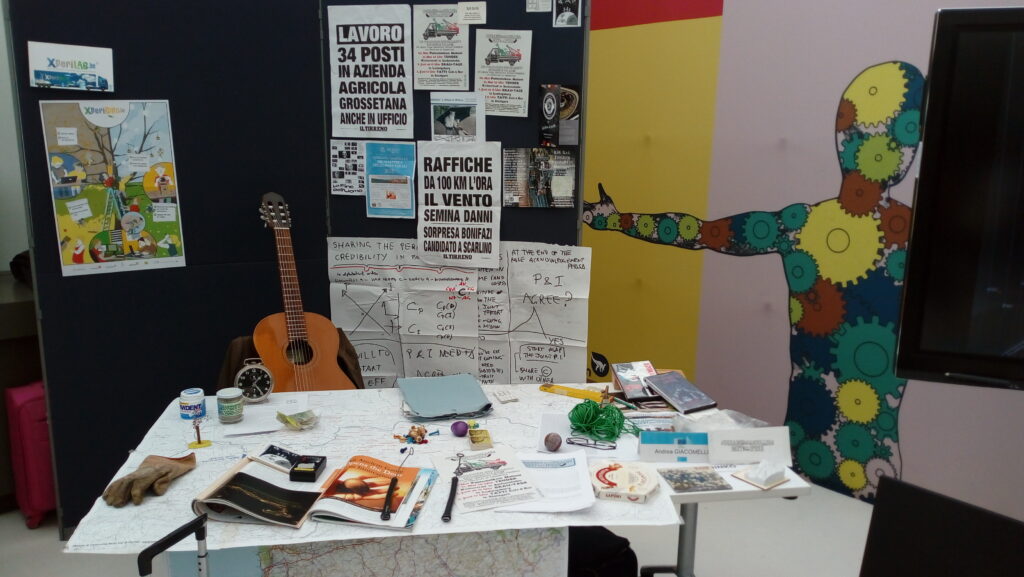 On both days the issues in the spotlight were related to the pibinko.org Spring series of events. Among these, a special focus was on the Brescia national conference on interdisciplinary protection and promotion of the night sky on May 16, and -two weeks later- the geomusical tour by the Metalliferous Hills Jug Band in Germany, via Politecnico di Milano, which you too can support.
For more information: info@pibinko.org or +393317539228
Si ringraziano il progetto DITOs e i responsabili del gruppo di lavoro "EIE" dell'ECSA per l'invito e per il supporto economico sulle spese di viaggio.