Starting from today (Oct. 22, 2012) I will be adding to the "traditional" branobag posts a limited series of blog posta about a brief history of the BuioMetria Partecipativa (or "participatory night sky quality monitoring from Italy).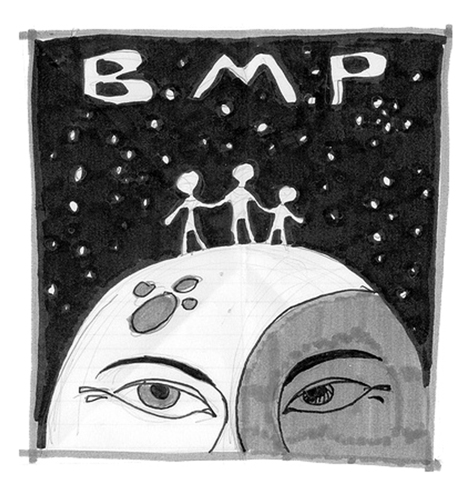 For those of you who don't yet know it: what is buiometria partecipativa ? It is an international project, started in Spring 2008, to raise awareness on the issue of light pollution (and on its solutions) and, in parallel, it is an international participatory environmental monitoring project.
For those of you who know it enough: did you ever ask yourself what is the BuioMetria Partecipativa, BEYOND what it represents to newcomers ?
The aim of this short series of blog posts is not to answer this question, but to share with the a wider group of people a common picture about this initiative.
The common picture will be drawn using two different sets of colors. On one side, I will be creatig a summary of the main "episodes" of the BuioMetria Partecipativa project. This is useful, becaus the official project site has now so much information that some form of "unofficial" summary can help to make sense of the official project sources. On the other side, I will be adding considerations and anecdotes which will never be published officially, but which I have always liked the idea of sharing, as one of the two authors of the project.
Once all of this body of knowledge (or should I say "body of experience") has been shared, and this will not take long, maybe some of you will want to attempt an answer to the "BEYOND" question made above. As for me, I found a clear answer a little more than one month ago, after over four years of very strong commitment to the project…so don't expect me to blurt it out right now on any minor blog…
To follow the brief history of participatory night sky monitoring from Italy (BSD-BMP, coming from Breve Storia Della BuioMetria Partecipativa), tune into this blog daily, or follow the posts classified under the BSDBMP category.
There is no plan carved in stone, but I would like to get to a point before November 22, 2012, just to avoid more allegations of diverging on anything I tell.
OTHER IMPORTANT DETAILS
this blog thread is not an official document of the BuioMetria Partecipativa project. All and any official documentation of the project is available on the official project site, and is published by the non-profit association Attivarti.org
All the brief story of participatory night sky monitoring from Italy is released under a Creative Commons Attribution-NonCommercial-ShareAlike 3.0 Unported License. Should you be interested to re-use either material from the BMP project, or material from this brief history, and are not well-acquainted with Creative Commons, please contact me.
The original "Brief History" is published in Italian. In am anyway making an effort in translating this in parallel to English, since it is not "just" an Italian case.
for any comment/proposal/note, please write to the Author of the Brief History: Andrea Giacomelli aka pibinko – info@pibinko.org.
Thank you for your attention, and enjoy
CREDITS
Il logo della BuioMetria Partecipativa è opera di Anne Ghisla

Brief history of BuioMetria Partecipativa by Andrea Giacomelli (pibinko) is licensed under a Creative Commons Attribution-NonCommercial-ShareAlike 3.0 Unported License.