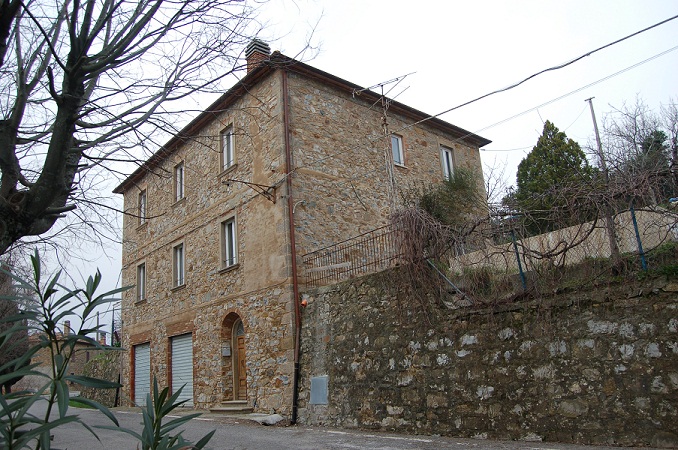 Forestano Giacomelli built this house between the late Forties and the early Fifites, together with his father-in-law, Tommaso (Maso) and his wife, Maddalena. He lived there until 1954, when unfortunately his wife passed away.
After his retirement, and until he was able to travel and work, Forestano took care of the house. One of the garages was his workshop. The family has preserved numerous documents and objects related to the story of the place. The house was renovated in 2014.
Where is Tatti
Tatti is at the heart of the Metalliferous Hills of Southern Tuscany. About 250 km North of Rome and 100 South of Florence:

View Larger Map
The hamlet is one of the places where you are in the laid back inner part of the region, but you can still see the sea. In the shot below, taken in April 2017 from Tatti, the relief you see on the horizon is in fact the Elba Island (and in clearer days you can clearly see the peaks of Corsica):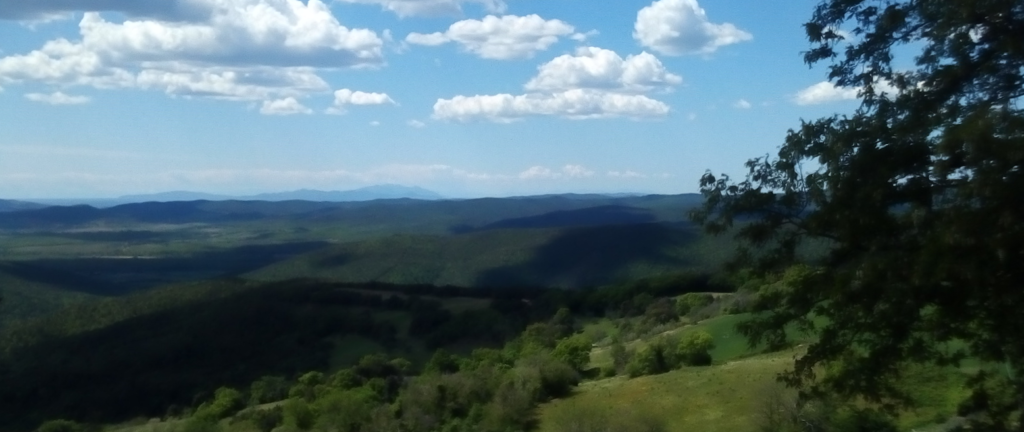 Below is the 1-km surrounding area: in the immediate proximity of the village we have cultivated fields, then surrounded by woods. Proceeding towards the coast this tends to Maquis, while going North and East you will find woodland: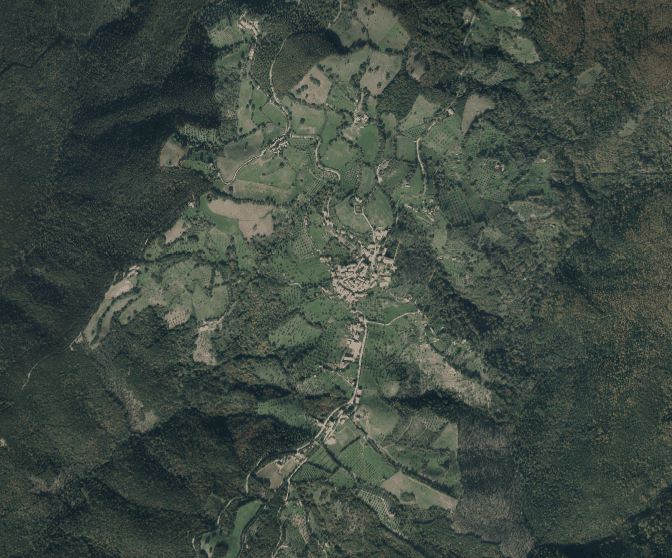 This is a close-up on the village. Forestano's House (bordered in red) is in the Northern area, along road directe to Massa Marittima or Siena.
The hamlet has about 200 residents, which more or less doubles during the tourist season.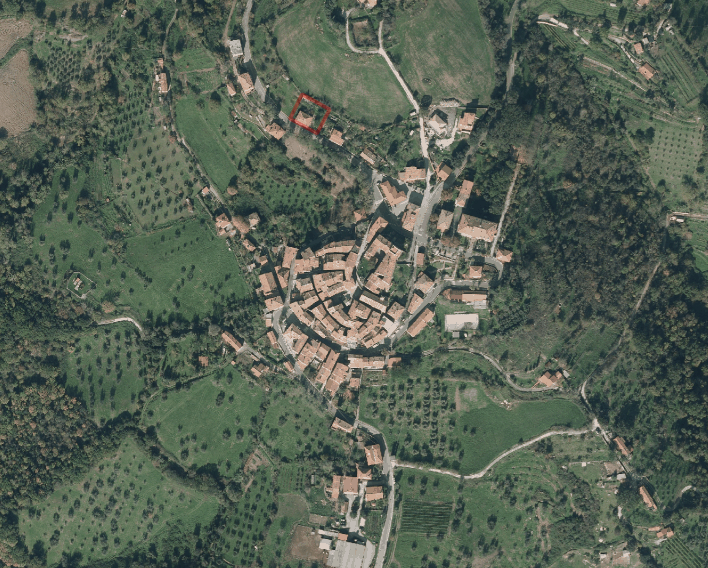 Eating and shopping
In the village you will find: a restaurant with typical Tuscan food and a cafe, another smaller cafe, a grocery shop, and a post office.
You may also buy fresh products directly from the local farmers. For other shopping needs, the closest place is Roccatederighi (8 km), followed by Ribolla (10 km) e Gabellino (11 km, just with a cafe, tobacco, and two restaurants).
The first floor apartment
About 100 square metres, two bedrooms, one bathroom, a large living room with a fireplace, a smaller living room, and a kitchen. Heating for the cold season is with a pellet stove. There is also a garden with a large terrace.
The apartment is for rent for short periods (typically per week or fortnight, but other combinations may be arranged) during all the year. For more information: info@pibinko.org