[TO BE TRANSLATED]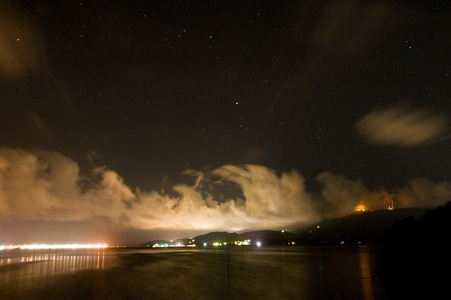 Venerdì 30 maggio, dalle 17 alle 19 a Pistoia, nell'Atrio del Museo Marini (Corso Fedi, 72) si terrà una presentazione dal titolo "Ci rubano il cielo stellato? Tutto ciò che non si sa sulla luce artificiale di notte" a cura dell' Ing. Andrea Giacomelli dell'associazione Attivarti.org.
L'intervento aprirà una tre giorni di cultura scientifica a contatto con la natura avente come tema "Sotto il cielo dell'Appennino pistoiese" e organizzata dal gruppo esperantista Umberto Stoppoloni di Pistoia, in collaborazione con Incontriamoci sull'Arno e con il patrocinio del Comune di Pistoia.
La presentazione di venerdì 30 costituisce il sesto "episodio" della campagna BuioMetria Partecipativa 2014, avviata il 19 febbraio e articolatasi sino ad ora in una combinazione di presentazioni pubbliche (Torniella (GR), Ribolla (GR) , Grosseto I , Firenze ,Grosseto II), inviti a partecipare alla versione italiana semplificata di Globe at Night, e interventi collegati alla rete europea di ricerca Loss of the Night.
Pistoia costituirà per la BuioMetria Partecipativa l'ultimo evento prima di entrare nella fase estiva della campagna, con cui dal 2008 cittadini e tecnici vengono invitati a raccogliere dati di qualità del cielo notturno e a riflettere su vari aspetti legati al tema dell'inquinamento luminoso e che ha visto sinora la partecipazione di persone da quasi tutta italia, con la raccolta di numerosi dati, la partecipazione a iniziative di consultazione pubblica su temi di sviluppo sostenibile e a progetti di ricerca scientifica a livello europeo.
Nel corso del fine settimana seguiranno poi visite a musei di Firenze e Prato, con serate dedicate all'osservazione delle stelle, il tutto a cura del gruppo esperantista Umberto Stoppoloni. La presentazione di venerdì 30 è a ingresso gratuito.
Per ulteriori informazioni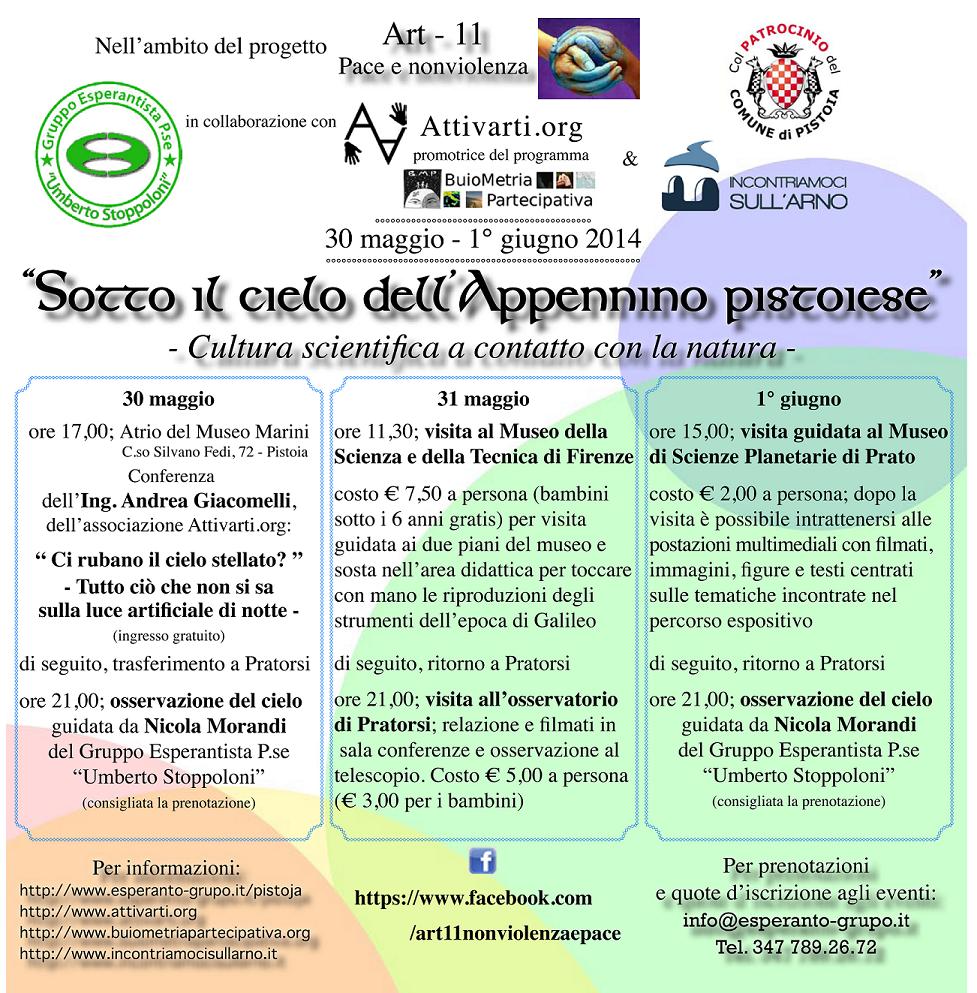 La foto in testa all'articolo è di Michele La Micela ed è tratta dal concorso Fra il Tramonto e l'Alba