From April 26 to May 14 Attivarti.org hosted in Torniella, Southern Tuscany, two students from the Fossombroni High School in Grosseto.
The students supported the association on two tasks: editing information material concerning the Farma Valley (using both pre-existings sources and new documentation acquired directly on the field) and helping with the promotion of the event calendar combining activities from different subjects residing in the hamlets of Torniella, Piloni, and Scalvaia.
These events start with the Summer season, but also cover the colder months, and take place not only in the valley, but also in locations where subjects from the valley are invited. For example we have considered exhibitions of the Band of Torniella, presentation by the BuioMetria Partecipativa project, as well as the traditional palla a 21/palla eh! tournaments.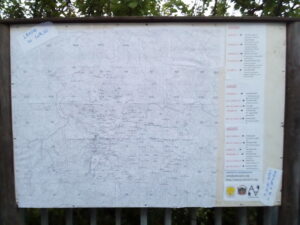 To be updated, you may write us directly or check the billboard which you will see on your right entering Torniella from the South . This was used to show a map of one of the protected areas nearby, but was gradually being ruined. We asked the Municipality about the possibility of re-using the billboard to present both the calendar and a community map of the valley, and since April 30, it's right there.
We would like to thank the Fossombroni High School for the interested in our project, and Mario Straccali, Giorgio Panerati, Andrea Bartalucci, Remo Ganozzi e Sonia Masini for the support they provided during the activities.