A one-page presentation of the pibinko.org network activities, in particular with reference to the collaboration with the Farma Valley, Tuscany, communities and the Metalliferous Hills Jug Band was included in the scene setting presentations of a workshop on Citizen Science and Environmental Monitoring: Benefits and Challenges held on Nov. 21-22 at the Joint Research Centre in Ispra, Italy.
You will find the slide at the end of a long but interesting series on this page, or -if you are in a hurry- in the screenshot below. You may also check out the 2018 pibinko.org activity summary (4-page PDF), if you would like to learn more.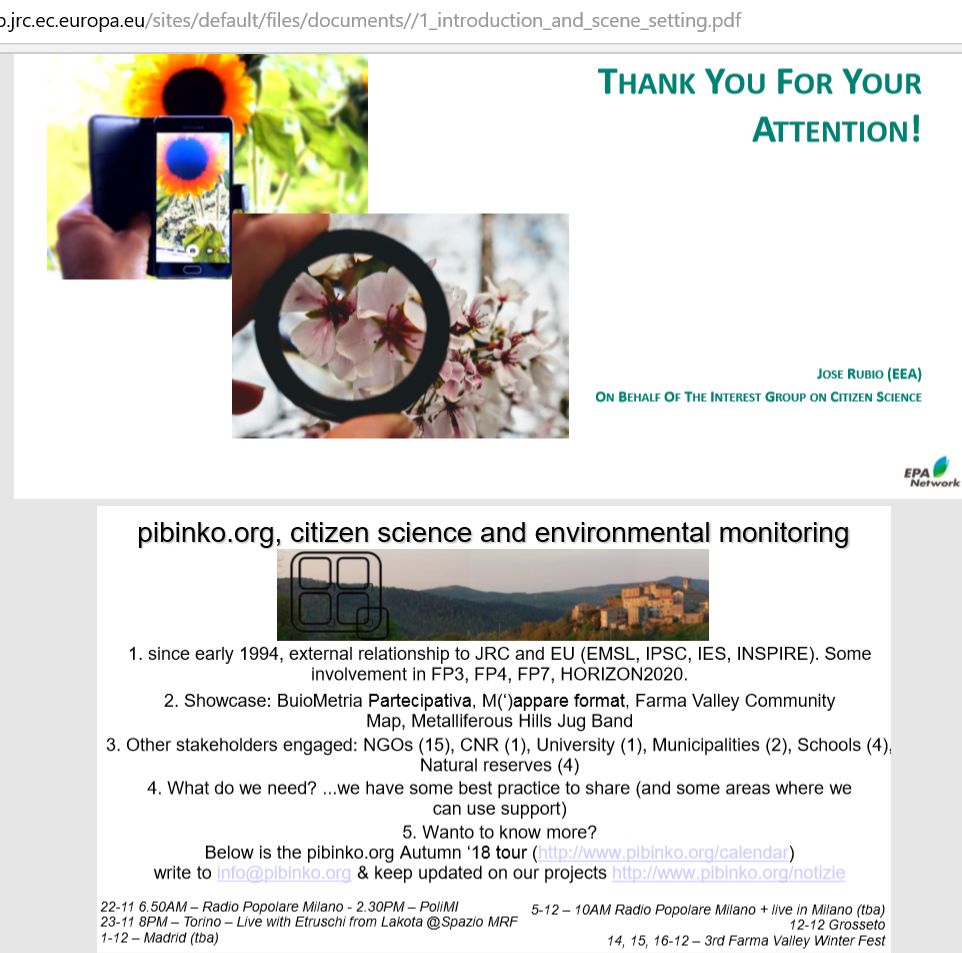 Thanks again to Marina Manzoni for the invitation.