On September 4, 2015, I organized a sort of "underground" workshop following the request by De' Soda Sisters, a band of young ladies from the Livorno/Leghorn area to learn more about Ottava Rima, which I have been following quite closely since 2006.
The tutors were Elino Rossi, Ferando Tizzi and Nicolino Grassi, three of the poets currently active in Southern Tuscany. Participants were all coming from areas North of the poets (Cecina and further up, reaching Pisa).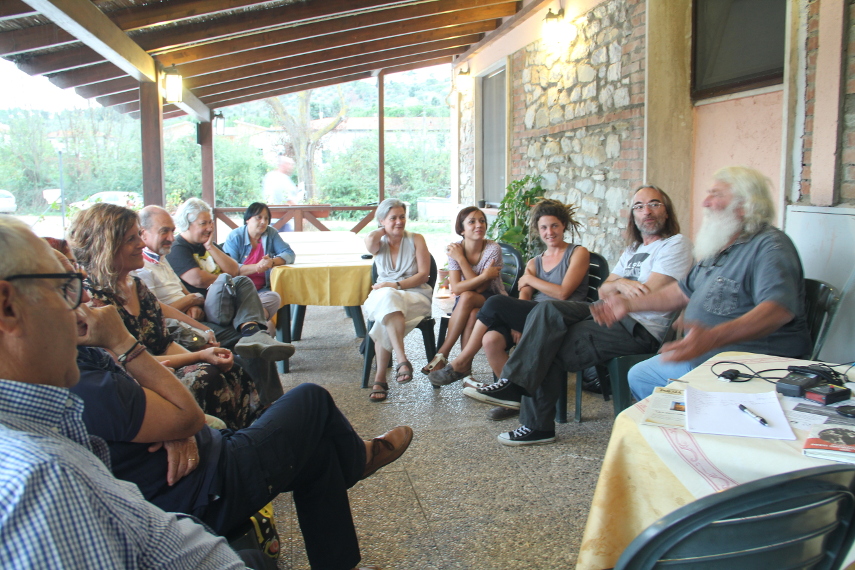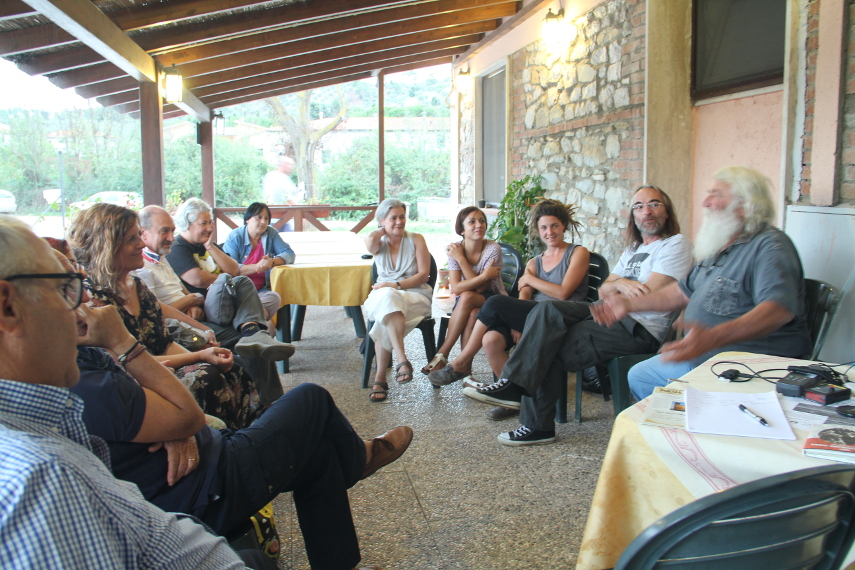 After a first "formal" (but not so formal) session, things escalated, with the arrival of Niccolino, his "combat improvisation", often recalling topics from economics and politics. Given also his long-running experience of rhyming with Elino and Fernando, they delivered a unique experience to the partcipants.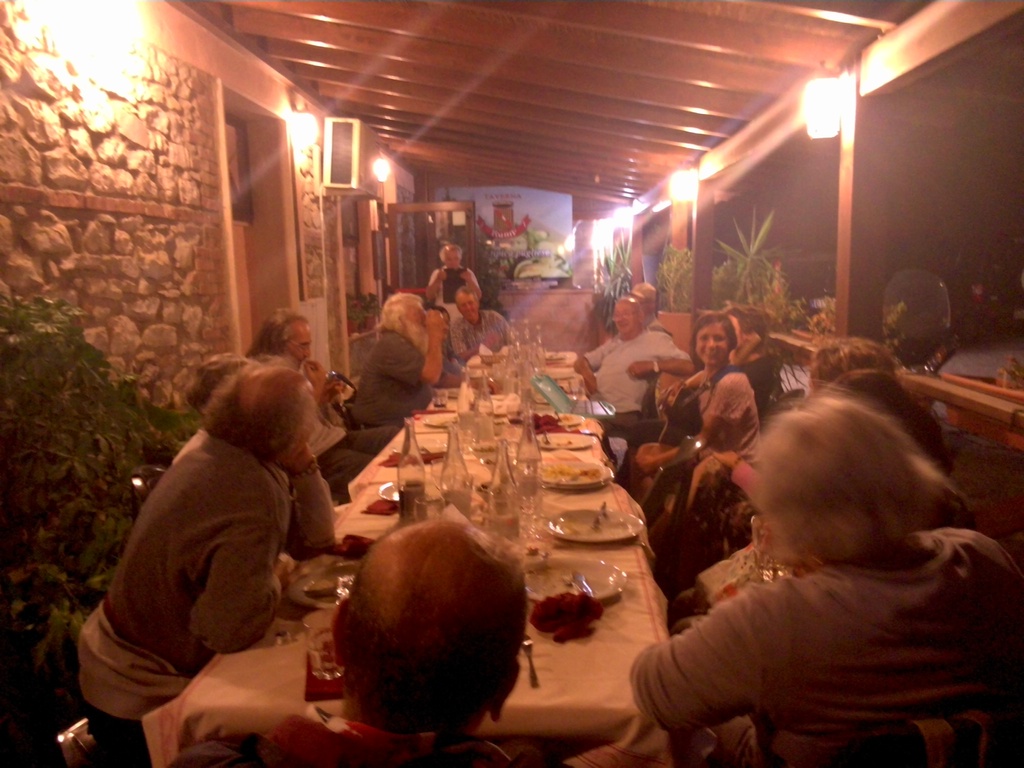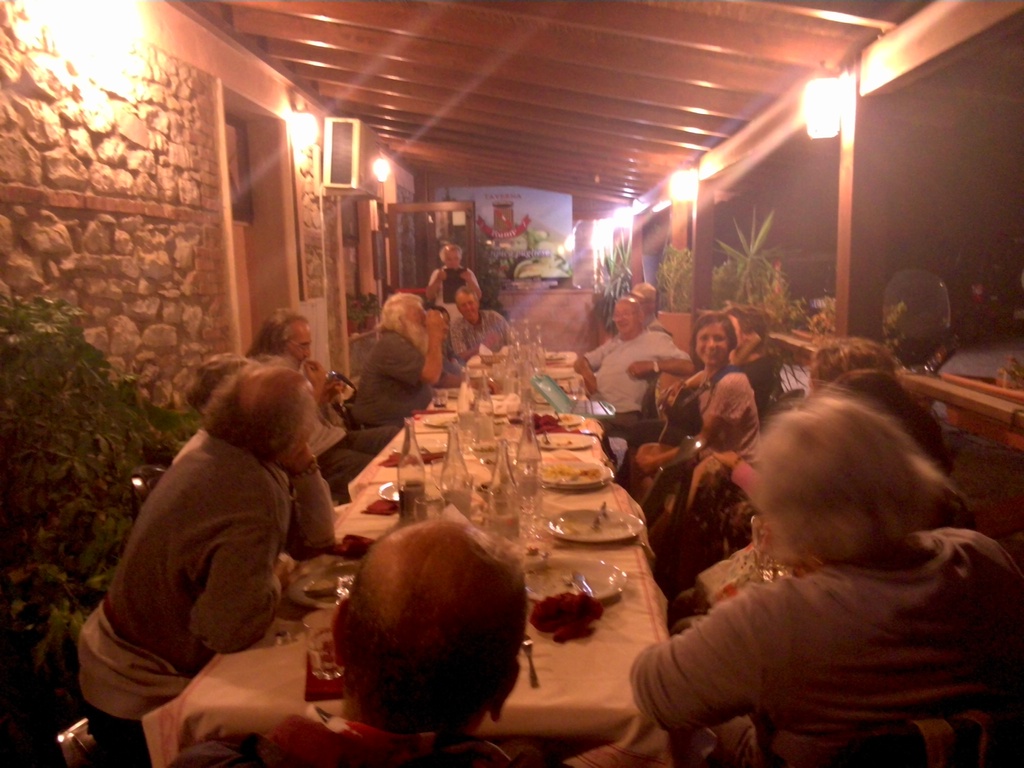 The workshop eventually morphed into a dinner, and this second stage of the event gradually saw also other participants stand up and give their part of improvisation: Benedetta and Veronica with some De' Soda Sisters repertoire, Giovanni with tales from tradition, Niccolino with a bunch of jokes and anecdotes, Erlese with some hot 'nduja and everybody singing along the lines of "Bevi 'l vino di Scansano" ("Drink the wine from Scansano"), with copies of the lyrics brough by Elino.
The final result is yet to be clarified, but the evening was great, and for once I was the one with the shortest trip back home. The interim result: this was definitely a "sharing" moment, which I trust will bring to build more things together.
Some videos will be published as soon as some "blitz post-production" has been taken care of