Mauro Tirannosauro, with his colleague Jack O'Malley arrived this morning in Groningen (The Netherland) to attend the Living Knowledge with a presentation about the Jug Band Colline Metallifere project (see article).
This is the first time that Mauro is travelling in Europe (he relocated from New York City to the Tuscan Metalliferous Hills in March 2020 and he stopped there to collaborate with his JBCM friends).
The presentation is scheduled from 2.15PM to 3PM on Thursday, June 30. In the meantime here are a couple of shots of Mauro's arrival… in the header image his registration to the conference, and a few moments in preparation for tomorrow's session.
For more information and booking: micalosapevo@pibinko.org or whatsapp +393317539228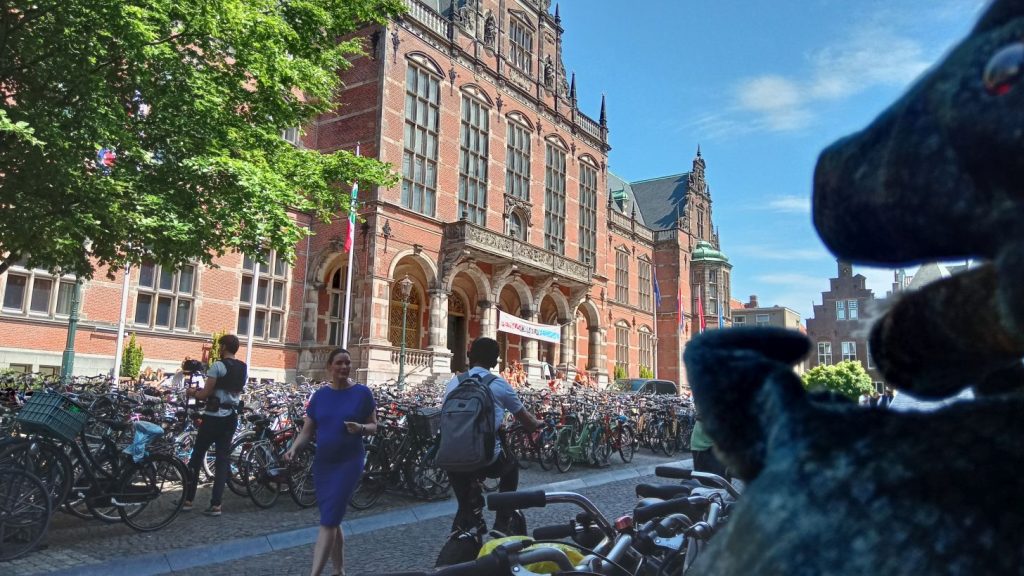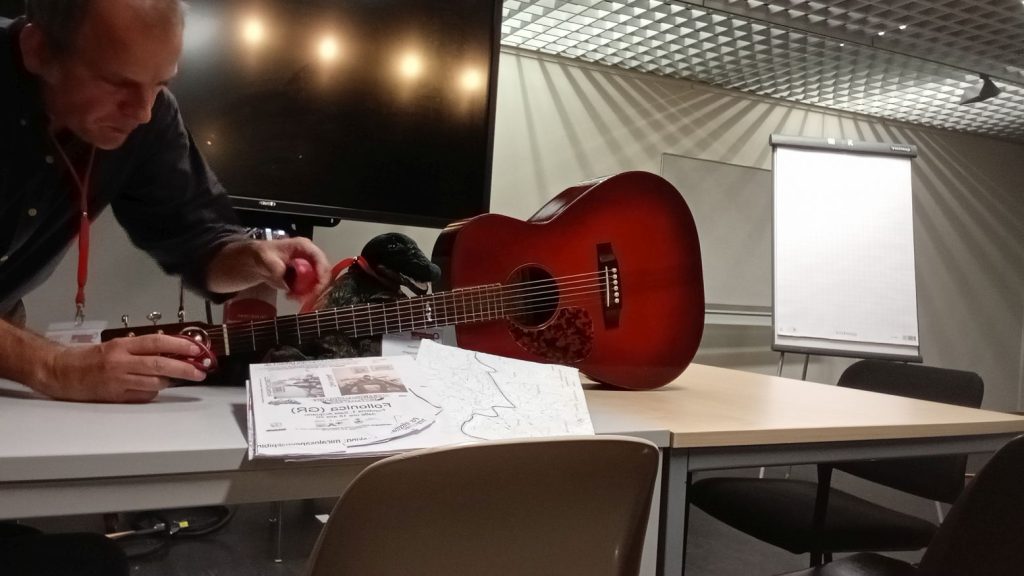 Header photo credits: Christien Koopstra