This site presents you the Metalliferous Hills Jug Band (i.e. Jug Band dalle Colline Metallifere, JBCM, in Italian).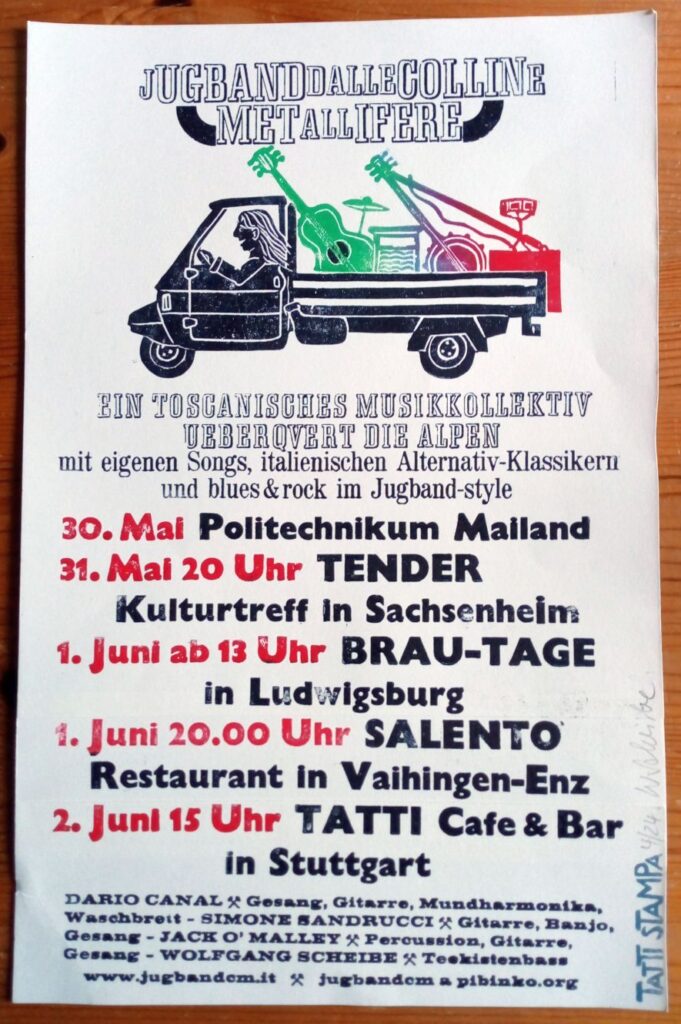 After the remarkable and original "geomusical" mission to Germany, via Politecnico di Milano, the JBCM it planning new initiatives in its home area, in Southern Tuscany, between Maremma and the Cecina Valley, in other parts of Italy, and abroad.
In addition to this site, we encourage you to visit the http://www.pibinko.org/the-metalliferous-hills-jug-band/ page, which gives you the inital steps of this project sito.
For more information and booking: jugbandcm@pibinko.org (read by all the collective) or +393317539228 (Jack o'Malley)