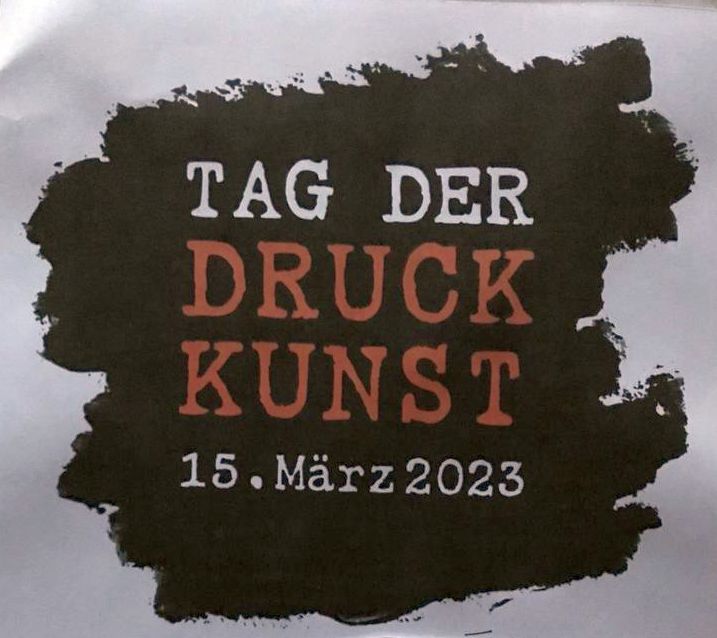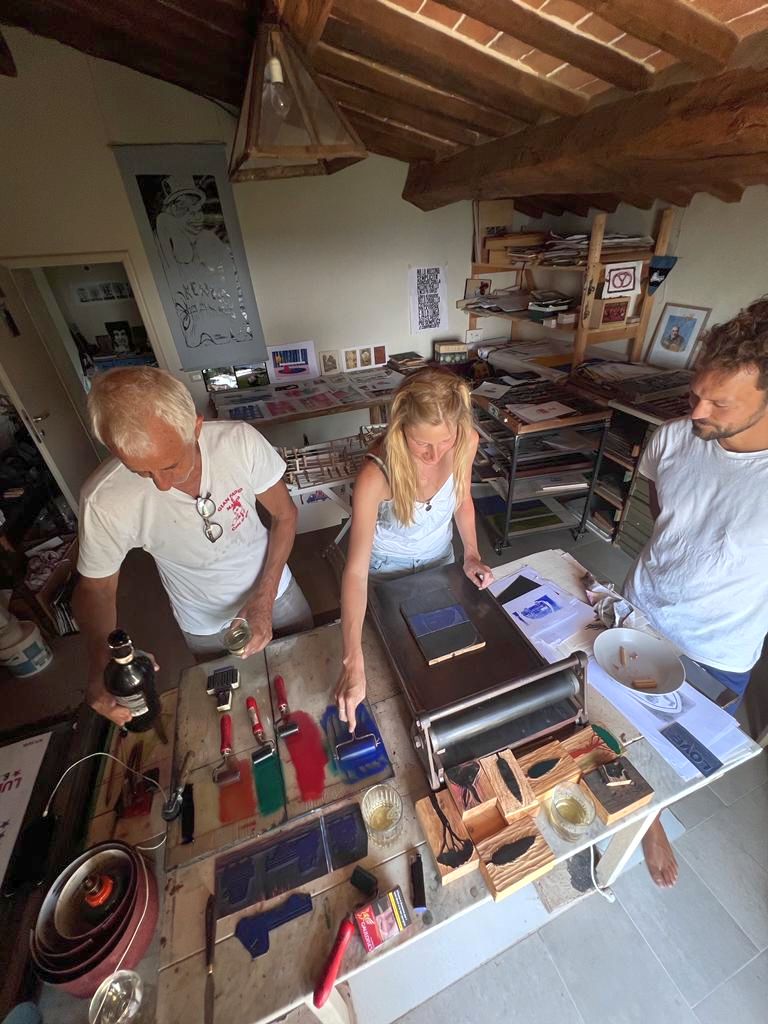 TATTISTAMPA, the print shop installed by Wolfgang Scheibe in Tatti, Southern Tuscany, in 2007, will be part also this year of the Hand-Made Printing Day.
This event was launched in 2018, when UNESCO in Germany recorded this discipline in the list of intangible cultural heritage.
The celebration is followed mostly in German-speaking countries, but it is not forbidden to participated from other countries. So Wolfgang has considered wearing the hat of "honorary consul" for the Day in Southern Tuscany. You may also check the page https://www.tag-der-druckkunst.de/veranstaltungen/liste to see a map of the various locations participating in Europe.
The appointment in the Metalliferous hills is set for Sunday, March 19, from 2PM at the Zucchini farm. This is 1.5 km outside of Tatti, on the road going from the village to Roccatederighi.
Here you may see from a closer distance how the Ape car prints are born, as well as T-shirts and other works, all rigorously created with characters in wood or iron, and graphic insets engraved by hand.
The visit to the workshop is free, but given the limited space available you should please reserve via e-mail at tattistampa@tiscali.it or via whatsapp on +393394465812.
For more information: tattistampa@tiscali.it
Official soundtrack…"Lo stampatore" (the printer):