A detailed (six-page) presentation of the JBCM project is available here.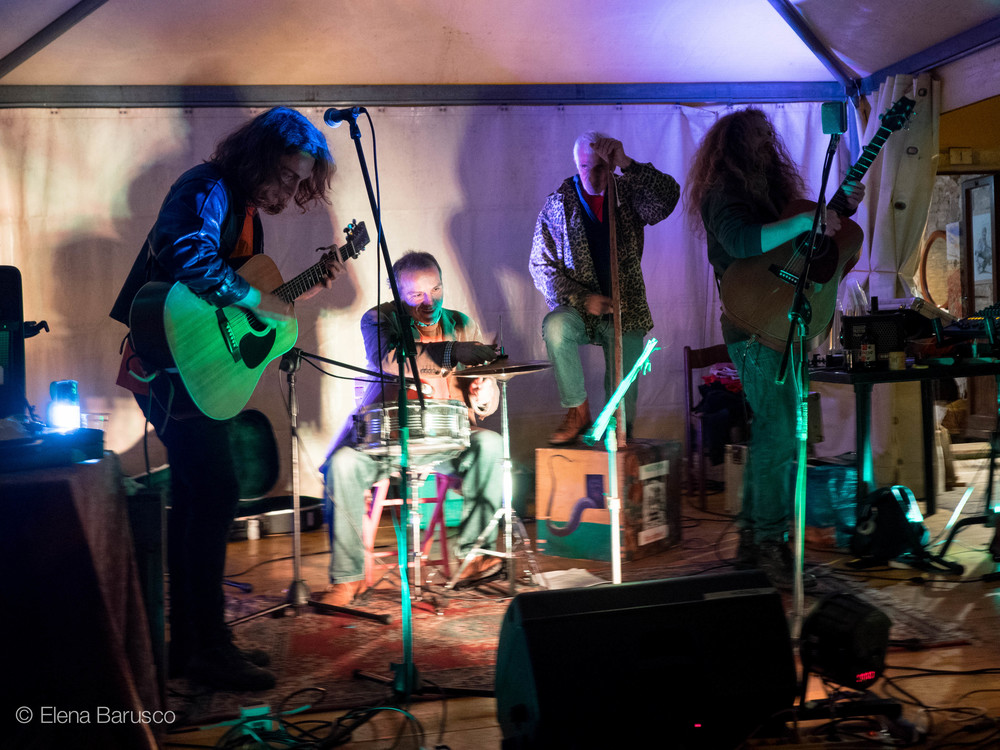 The core JBCM team is composed by
Given is "collective" nature, we then have regular guests, such as Alex Ritchie from Piombins, Peter Crivelli, or Samba Governatore, and are open to collaborations with other musicians and thematic experts.
The Metalliferous Hills Jug Band (MHJB, or Jug Band dalle Colline Metallifere, in Italian) is an inter-generational and international musical collective based in Southern Tuscany, started in March 2017, as a development of multiple years of activity in outreach and community engagement initiatives. It is active in the production of events where live music and outreach on land an environmental issues are mixed in an educated way to provide a pleasant, entertaining, and instructive experience.
The combination of music and environmental expertise is a peculiarity of the collective, so that melody, rhythm, and scientific and cultural outreach can be intertwined in the same event.
As an example, during a JBCM performance you may end up shuffling your feet on a rock'n'roll tune, taking light pollution measurements as a part of an international citizen science project, hollering along with the audience on a song about Tuscan red wine, and realizing -in the end- that half of the concert was about your ancestors from rural areas, or about some of your relatives who recently had to relocate to work and are consider to return home, but don't know how. Please also see the Repertoire page for more hints.