Monthly Archives: August 2020
The conce[r|p]t in the "MeloSgrano" space at Lago dell'Accesa, by Massa Marittima on Aug. 7, 2020 (see here the presentation of the event, with the full calendar of initiatives through September) turned out to be a great success.
We created a set based on documents and findings held in our "stuff-o-theque", and we gave a performance were stories on the Southern Tuscan territory and some of the characters we met there over the years are intertwined with reports of community engagement and research activities, and -of course- songs dealing with the same topics.
Thanks to Coop. Il Melograno for this opportunity and to Romina Zago for the photos.
For more information and booking: jugbandcm@pibinko.org, (all the Jug Band will be reading) or +393317539228 (voice or whatsapp, with Jack O'Malley).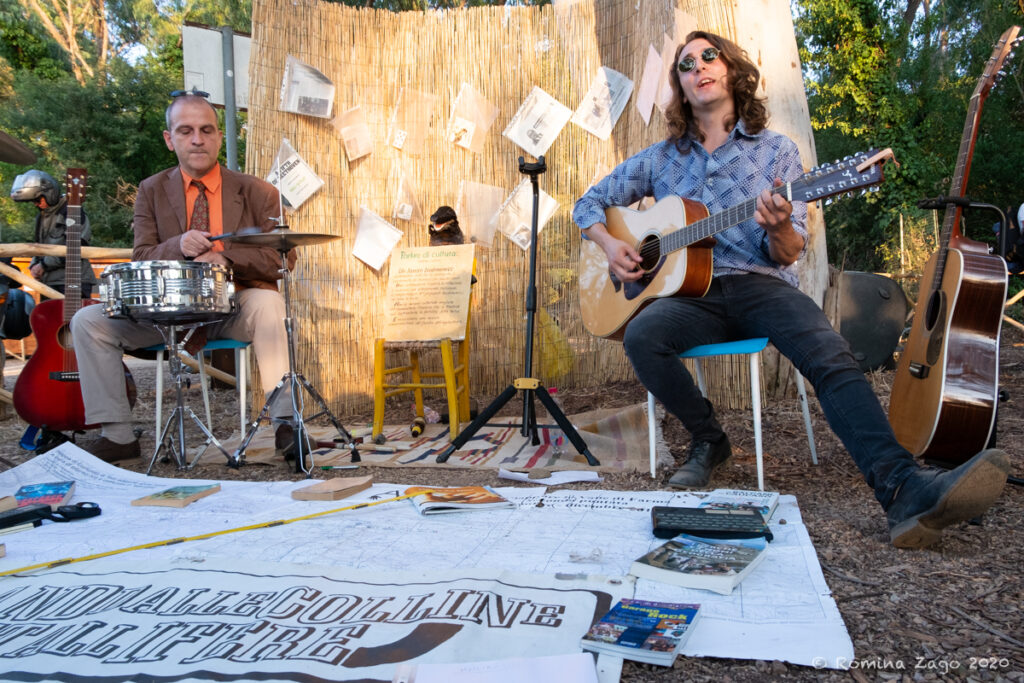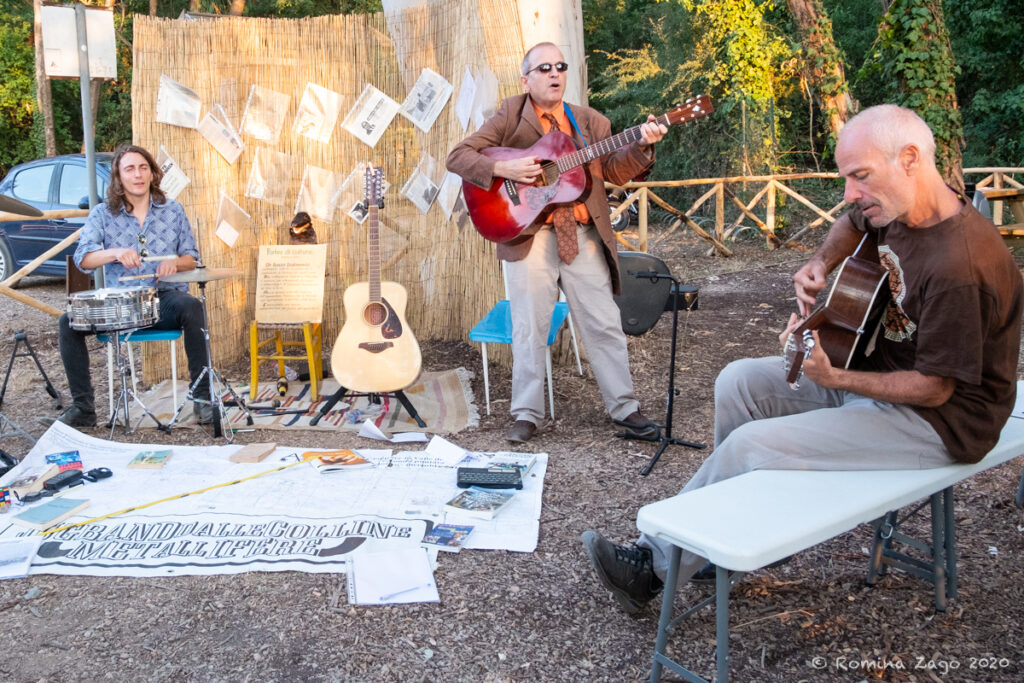 The Jug Band Colline Metallifere in one of its duo versions (Dario Canal and Jack O'Malley) will propose one of their conce[r|p]ts: some music and some storytelling on our territories and environment: