We are writing from Tatti, a small (pop. 209) village in Southern Tuscany, Italy. To give you some bearings, we are some 100 km "South by Southwest" of Florence. As a sort of resilient response to the COVID-19 crisis, we have launched on March 21 a project called "participatory lithology". This is our project logo: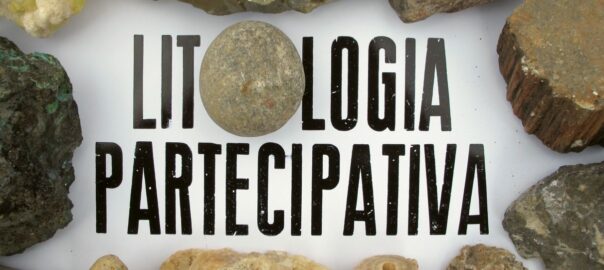 The project is networking people from our village with geologists all over the globe in order to help us classify unknown mineral samples we have in various households in the village (and there are many in this area, which used to be a mining district), and potentially extend this exercise to other areas. The Chief Officer for our project is Mauro il Tirannosauro, i.e. Mauro the T-Rex: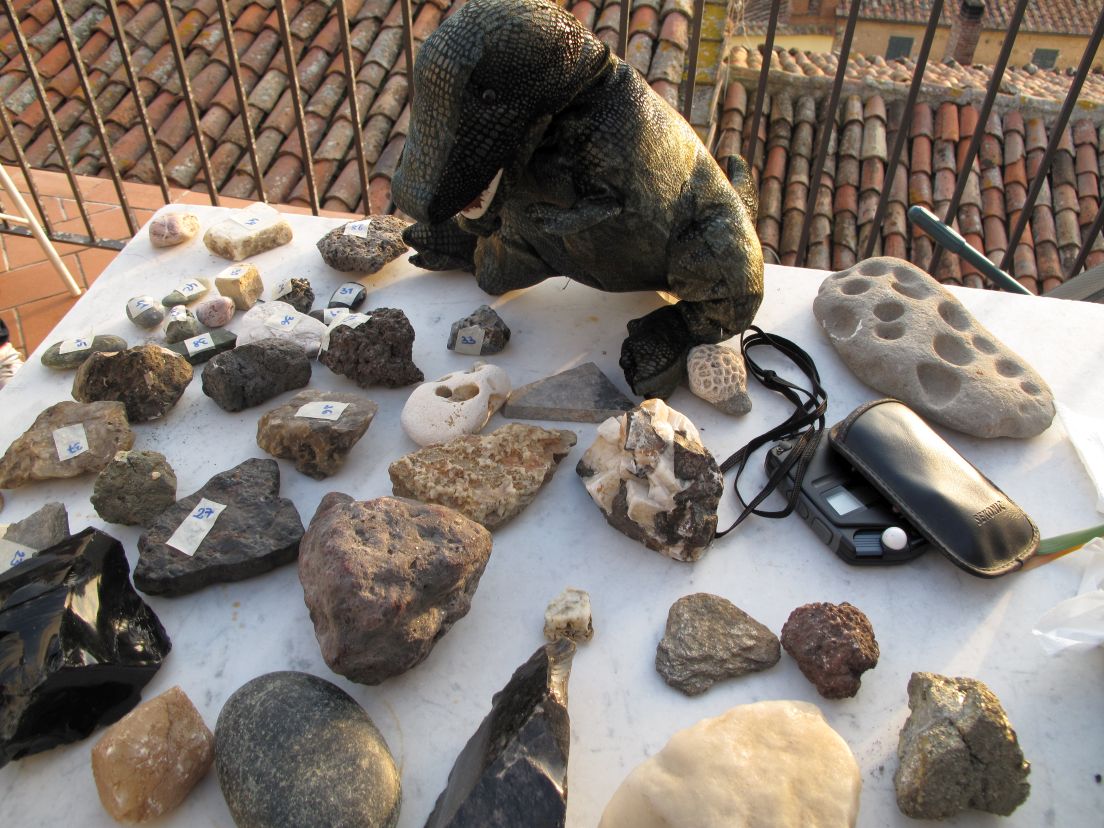 A key component of the project is music: since 2007 we create projects using music as a facilitating element, while doing outreach on environmental issues and promoting lesser known aspects of territories we relate with (starting from, but not limited to, Southern Tuscany).
In the case of Participatory Lithology, in addition to creating playlists of existing songs mentioning rocks, stones, or minerals (we found about 40 in less than a week, which we are now publishing in a daily blog series called Lithobag), with folks from the Metalliferous Hills Jug Band we are also writing lyrics for new songs.
These lyrics, for a start, follow the melody of well-known tunes. This is more or less what we see happening with many musical performances circulating around the web in this period as a reaction to the COVID-19 crisis. However our lyrics are not about the crisis, but about our project and the people working on it. Then,  we have our rock-blues band and may turn these into completely different songs at some point… anyway: at the time of writing we have two songs with Italian lyrics, which are being performed by Italian artists (see the first one here).
Where do English mother tongue folks come in?
A couple of days ago we created lyrics for an English cover, and it would be interesting to have this performed by an English mother-tongue person. Given the "inspiration" song we started from, ideally we are looking for folks from the USA…but we will be glad to consider other options (Canada, UK, Ireland, Down Under, Channel Islands…or any nationality as long as you are very, very, fluent in English).
What's in it for you?
The project is running as a completely community-based and self-funded initiative, and this is not a rich community, so we cannot provide remuneration for this, at least with our current levels of funding. At the same time, we are having increasing interest on our project, so visibility in an international network is assured. Please check out the "In the media" section to see the type of coverage we have received for past projects, and last week for participatory lithology. Then, if the project develops as we would like, we would be glad of delivering you some Tuscan wine/food from our area.
Learning more about Participatory Lithology
Note
Given the current social distancing constraints in most of the environments where our potential performers reside, we figure this performance may be made either by one single person who can play and sing, or by two or more performers if they happen to be under the same roof in this period.
Please write to jugbandcm@pibinko.org if you are interested.