[TO BE TRANSLATED]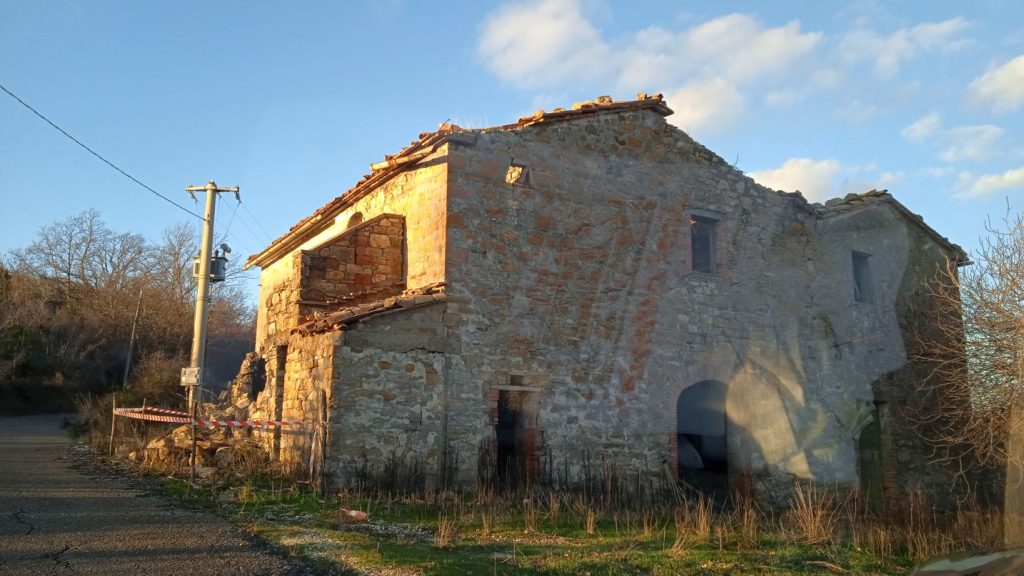 Questo è un testo nato a metà dicembre 2021, da un'idea di novembre. E' la sintesi di anni di soggiorni temporanei in case di campagna poco usate, e quindi tendenzialmente fredde d'inverno. Mentre i prezzi dell'energia salgono alle stelle e l'umano ingegno inizia a valutare modi (tendenzialmente già usati in passato) per approvvigionarsi di fonti di energia, invitiamo a riflettere sulla possibilità di adottare uno stile di vita meno energivoro, ad esempio abbassando il riscaldamento e mettendosi un maglione, o strati a sufficienza, in più. Come ai tempi dei nonni (miei). Nella foto di testa, il "set" da cui viene scritto questo articolo alle 8.26 del 21-2-22, con 15° e il 61% di umidità (a volte si arriva anche a 18° durante l'inverno). In parallelo, il testo si ispira alle gesta di alcuni investitori che cercano nei lidi italioti un "buen retiro", dando priorità alle indicazioni disponibili nel metaverso, e magari ignorando (più o meno consapevolmente) quelle che possono arrivare, come servizio naturalmente, dal metàverso (cfr. video di qualche giorno fa)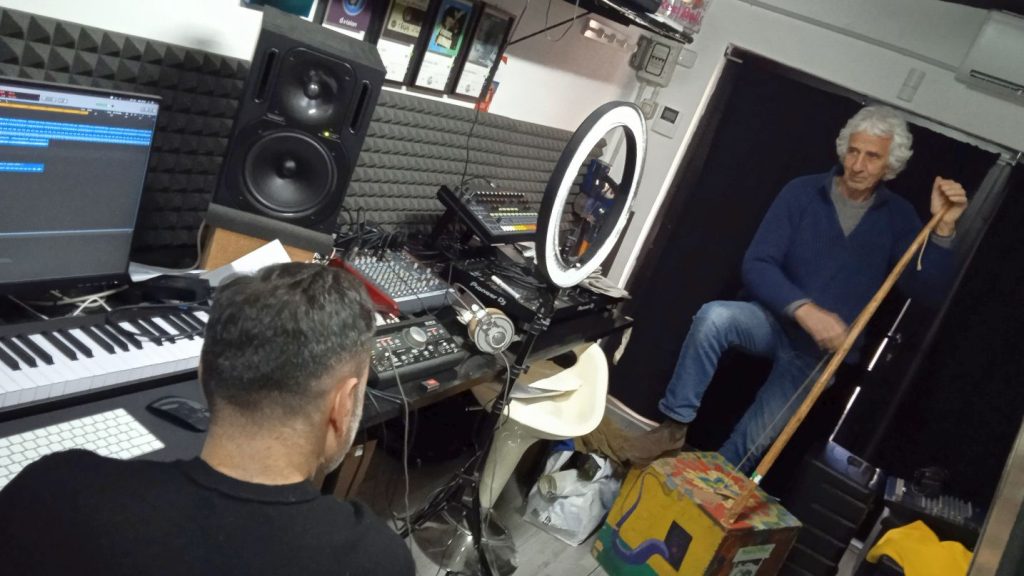 Con la JBCM, in collaborazione con Luca Guerrieri dei Double Vision Studios abbiamo già registrato una sorta di "demo take" del pezzo, però ci vorrà ancora un po' per avere la versione buona. Nel frattempo, dato si fa attività conceTTistica e non produzione musicale tradizionale, abbiamo voluto fare quello che in termini informatici è il rilascio di una parte del "codice sorgente" del pezzo. La cosa ci è sembrata opportuna considerato il clima di incertezza e incupimento legato alla gestione dei superbonus di varia natura, e l'incalzare di un Piano Nazionale di Ripresa e Resilienza il cui svolgimento ricorda un incrocio fra Momenti di Gloria, Avatar e "La Capa Gira" (cfr. anche la serie di articoli di pibinko sul PNRR).
Ecco quindi a voi il "groove" e il testo, tradotto in inglese per gli amici non-italoleggenti. Il perché venga invocato a più riprese il cognome dell'esploratore inglese, eroe nazionale nel Regno Unito, verrà spiegato in occasione della prossima performance dal vivo della Jug Band Colline Metallifere (possiamo giusto anticipare che abbiamo studiato bene la storia di questo personaggio, grazie al materiale della Cosoteca della rete pibinko.org – vedi link).
Per altre informazioni e booking: micalosapevo@pibinko.org oppure whatsapp 3317539228
Groove : Shackleton Shackleton Shackleton (pausa) rip
| | |
| --- | --- |
| Ho comprato un podere giù in campagna | I bought a farm, down in the country |
| Scelto bene da un bel sito interne-e-t | Well chosen from a cool web site |
| Mi dicevo – lì sarà una gran cuccagna | I said: "This will be great fun" |
| Non pensavo che facesse così fredd(o) | I didn't think it would be so cold |
| | |
| Qui d'estate ci venivo da vent'anni | Here I used to come since I was twenty |
| Spesso in barca a fare il giro delle sagre | Often on my boat, visiting all the village fairs |
| Con filippo, ada nino pia e a volte Gianni | With Filippo, Ada, Nio, Pia and -at times- Gianni |
| Non vedevo nel futuro vacche magre | I did not foresee any bad times |
| | |
| Chorus 1 | |
| | |
| Sha-a-a-ckleton (coro: non ce l'aveva) | Sha-a-a-ckleton (bv: did not have) |
| Sha-a-a-ckleton (coro: la stufa accesa) | Sha-a-a-ckleton (bv: a flaming stove) |
| Sha-a-a-ckleton (coro: ma raccontava) | Sha-a-a-ckleton (bv: but he used to tell) |
| Sha-a-a-ckleton (coro: le barzellette) | Sha-a-a-ckleton (bv: a lot of jokes) |
| | |
| E' arrivato il momento dei cantieri | So the moment of the construction came |
| cominciare una ristrutturazione | To start a renovation |
| installare dei radiatori seri | To install some serious radiators |
| riscaldare un po' la situazione | And warm up the situation |
| | |
| Quello che non avevo calcolato | What I had not considered |
| quando da berlino avevo comprato | When I bought from Berlin |
| sto podere tanto bello da guardare | This farm, so nice to look at |
| è che l'ecobonus non può funzionare | Is that the "eco-bonus" cannot work |
| Chorus 2 | |
| Sha-a-a-ckleton (coro: lui stava al fresco) | Sha-a-a-ckleton (bv: he used to stay in chilly spots) |
| Sha-a-a-ckleton (coro: lì sopra al ghiaccio) | Sha-a-a-ckleton (bv: there on the ice) |
| Sha-a-a-ckleton (coro: ma non faceva ) | Sha-a-a-ckleton (bv: but he did not make ) |
| Sha-a-a-ckleton (coro: scelte a casaccio) | Sha-a-a-ckleton (bv: random choices) |
| | |
| Lo sapete com'è andata a finire | Do you know how the story went |
| Ve lo dico, vi vorrete divertire | Let me tell you, you will be amused |
| L'ecobonus me lo sono già scordato | I already forgot about my "eco-bonus" |
| colpa di un professionista sfortunato | Blame it on an unlucky consultant |
| | |
| In campagna il podere l'ho venduto | In the country, I sold my farm |
| era bello, ma mi aveva un po' fottuto | It was nice, but it slightly screwed me up |
| Ora sto in un bilocale nel paese | Now I live in a two-room flat in the village |
| il tramonto è uguale e ho meno spese | The sunset is the same, and I have a lot less expenses |
Fade out
Shackleton Shackleton Shackleton

"Riscaldamento Locale" by Jug Band Colline Metallifere is licensed under a Creative Commons Attribution-ShareAlike 4.0 International License.
Permissions beyond the scope of this license may be available at https://www.pibinko.org/jugbandcollinemetallifere/licenze-e-permessi/.