All things must end. Nice games do not last too long (an Italian saying). "You know how it is" etc…NOT.
In the night between February 13 and 14 2022 Wolfgang's Ape Piaggio was stolen. Wolfgang is our one-string bass player, our printer, our archery trainer, our technical director for fruit pruning, our researcher in the field of ancient wheat, and our German-speaking mahatma (see link).
Wolfgang, with his Ape, is a known character in a fair slice of the metalliferous hills of the Grosseto area, since the Ape is his primary vehicle between Tatti, Ribolla, Roccatederighi, and Sassofortino. At times you might find him in Gabellino. The event was reported at the Carabinieri in Ribolla, close to Tatti. At the time of writing (3.22PM) an update is that the back section of the Ape was found in via Massetana (the main street crossing Ribolla).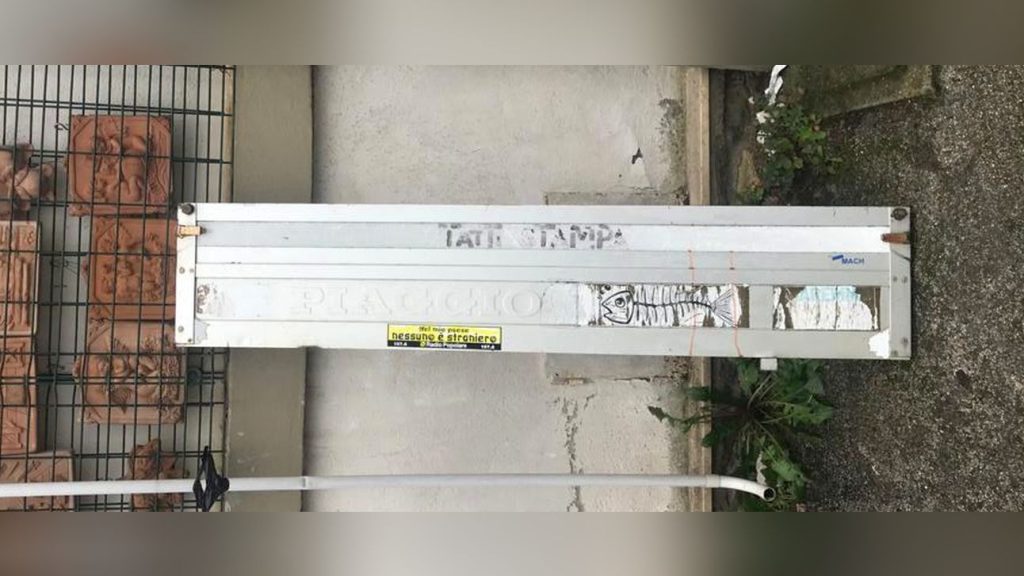 At this point, things will be taken care of.
As far as we are concerned as the Jug Band Colline Metallifere collective…Wolfgang's Ape is part of our logo. It has been the subject of one of our songs, and we have dedicated lots of energy to promote the sale of his Wolfgang's hand-made prints. So the Ape as an object might have vanished, been torn to pieces, or been dumped the nearby Bruna river…but the symbol remains, even if during this day it is looking a bit hazy. We will be glad if Wolfgang's Ape can be found.
If you have information, please write to tattistampa@tiscali.it