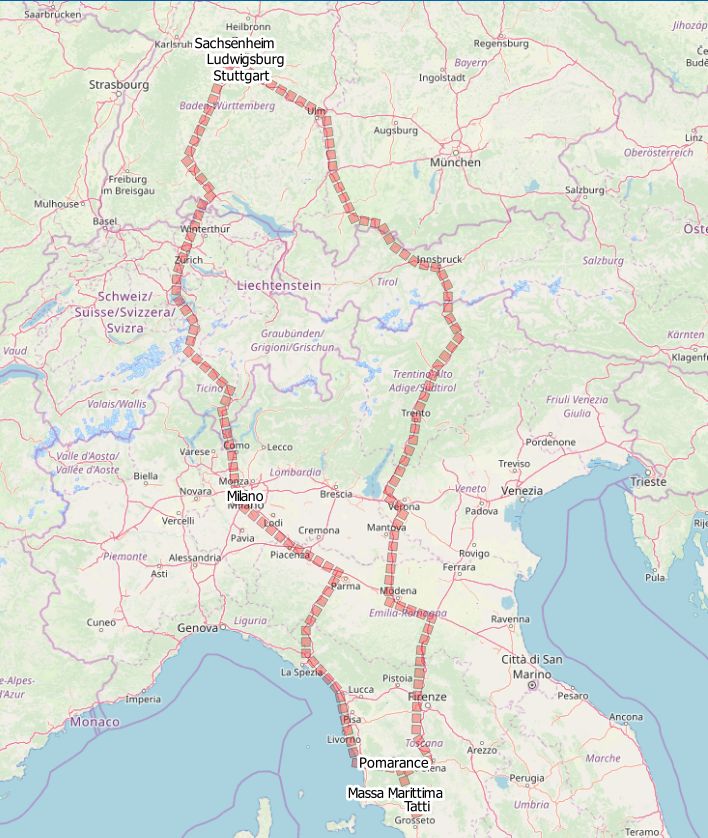 The JBCM was hired to perform in Germany for a 2019 tour. This is also summarized in this blog post.
Friday, May 31, in Sachsenheim, at the old train station, now renovated as a cultural centre (Tender Kulturtreff),
Saturday, June 1, 1PM, in Ludwigsburg, at the Beer Fest
Saturday, June 1, 8PM at the Salento Restaurant in Vaihingen an der Enz
Sunday, June 2, at 3PM in the Cafe Bar Tatti, downtown Stuttgart.
On its way up, the collective will stop in Milano, giving a geomusical talk at Politecnico di Milano, and possibly performing in the evening (the talk at Politecnico will be on Thursday, May 30, between 4PM and 7PM).
These locations did not come out of the blue. Wolfgang, our one-string bass player, was born around Stuttgart in 1947, and in that environment he started is artistic journey, first as a street musician (also being cited in a book on the history of beat music in Ludwigsburg), and then as a graphic designer and biodynamic agriculture consultant.
The tour will thus be for the younger members an exploration (even though Jack O'Malley was born in Frankfurt A/M and Dario Canal is by one quarter German and has worked in Germany before committing to be a rocker), and great comeback for Wolfgang: to perform in the places where he grew up.
Politecnico di Milano is the university where Jack O'Malley got his academic degrees (MS and PhD), and where since 2011 he periodically gives talks about his projects. The presentation in the "polimi space" will be an interesting summary on the topic of geomusic, on which the collective has been working for some years.