Next Thursday, April 11, pibinko will be part of the speakers at a conference on "New itineraries, new navigation and promotion portals, new communication strategies. A presentation of projects and tools for the local Tourism System". Here is an excerpt of the flyer.
On this occasion I will give a short talk on the work I have been carrying out in the past two years for IRIS Ambiente and Idealcoop, concerning the new design of the trail system for Unione Comuni Alta Valdicecina. I will also be providing some hints about the peculiarities of the network we have created, collaborating with various experts and local guides.
For more information on this specific activity: info@pibinko.org. For information on the overall event: eventi@cosvig.it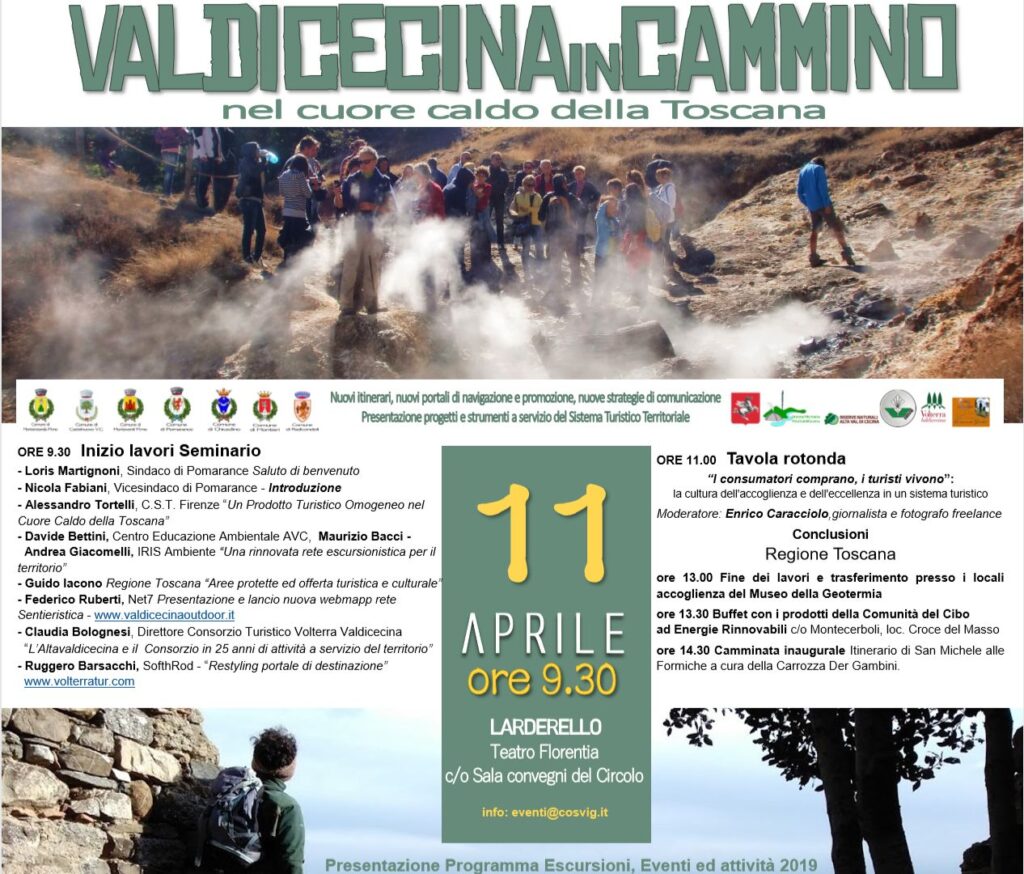 Considering other pibinko.org projects, we might say that we have been partly map(pear)ing the Cecina Valley and its spaces, even though in this phase there has been more mapping, compared to other work we do. Interestingly, in the same period and in the same area, I met various elements that helped me to launch new projects .