The BuioMetria Partecipativa was born in Spring 2008 in the woods of the Farma Valley, in Southern Tuscany (half way between Siena and Grosseto). While the project as a "local" approach among its priorities, since its first steps it was aiming at national and international connections:
Since 2008 the project managed several international relations. Part of these are documented at http://www.pibinko.org/places

Between 2009 and 2011 the progress of the project was presented in the main European event concerning night sky protection and promotion of night sky (the IDA Symposium)
Between 2013 and 2016 the BuioMetria Partecipativa project represented Italy in the management committee of a European research network funded by the COST programme of the European Union (the Loss of the Night Network), together with some 18 countries, and with about 40 participating organisations. In the context of this project we also promoted Tuscany as the location for one of the sensor intercomparison campaigns and one of the network meetings (in collaboration with CNR IBIMET). This was in March 2015, and was covered by national media (Radio 24).
Between 2017 and 2018, BuioMetria Partecipativa had a small grant from the Stars4all HORIZON 2020 project. Thanks to this, we were able to launch events in addition to those that we routinely manage. We also promoted the co-funding of an International symposium on the protection and the promotion of night sky . This was held on the island of Capraia in September 2018 and represented, as far as we know, the first event of this type held in Italy, at least since 2008.
On December 10 and 11, 2018, the final meeting of the Stars4all project was held in Madrid, Spain. The project had partners from Spain, Germany, United Kingdom, Belgium, and Italy. In this context, Andrea Giacomelli presented a summary of the main activities conducted during the past two years, especially in collaboration with the communities of Torniella, Piloni, Scalvaia, the National Research Council's Institute of Biometeorology, the University of Pisa and the professional photographer Federico Giussani.
The Madrid meeting, which BMP coupled with an independently organised outreach event on the evening of Dec. 11, was just before the third Farma Valley Winter Fest and the annual assembly of the Tuscan Amateur Astronomer Associations. Our presence in Spain was the opportunity to launch some initiatives which took place in Tuscany at the end of Fall 2018, and to announce a line of activity which we will work on between February and mid-June 2019.
BMP highlights from day 1 of the Stars4all meeting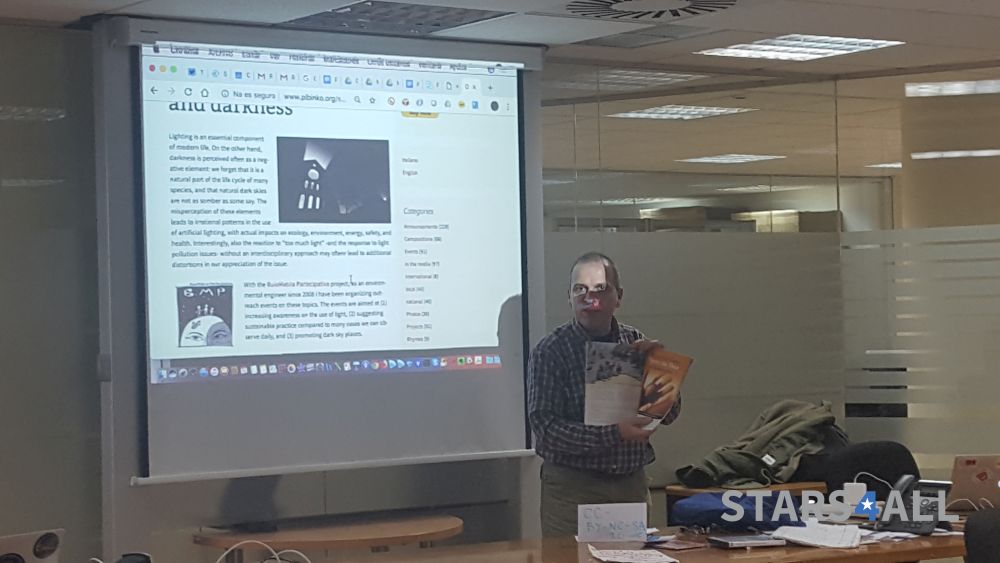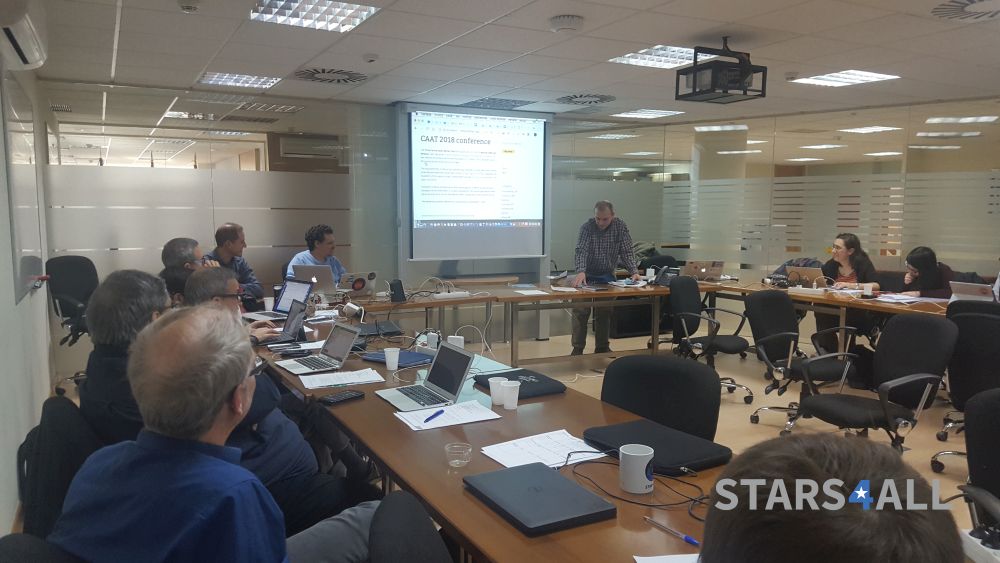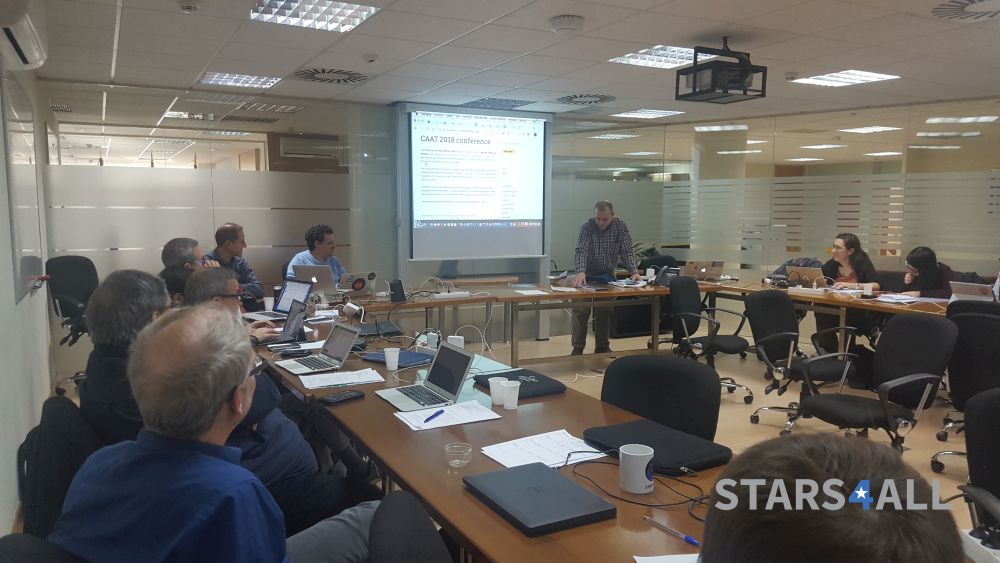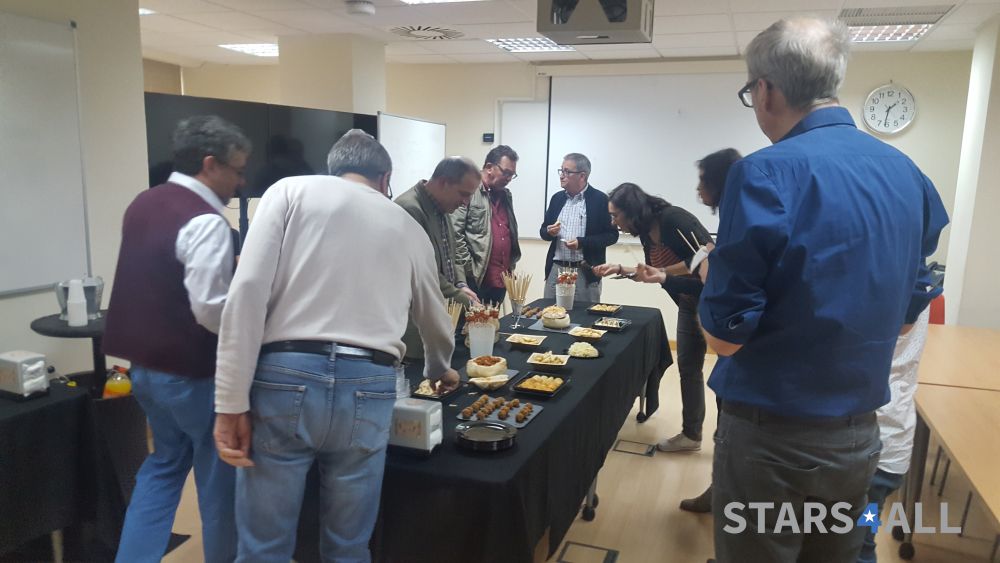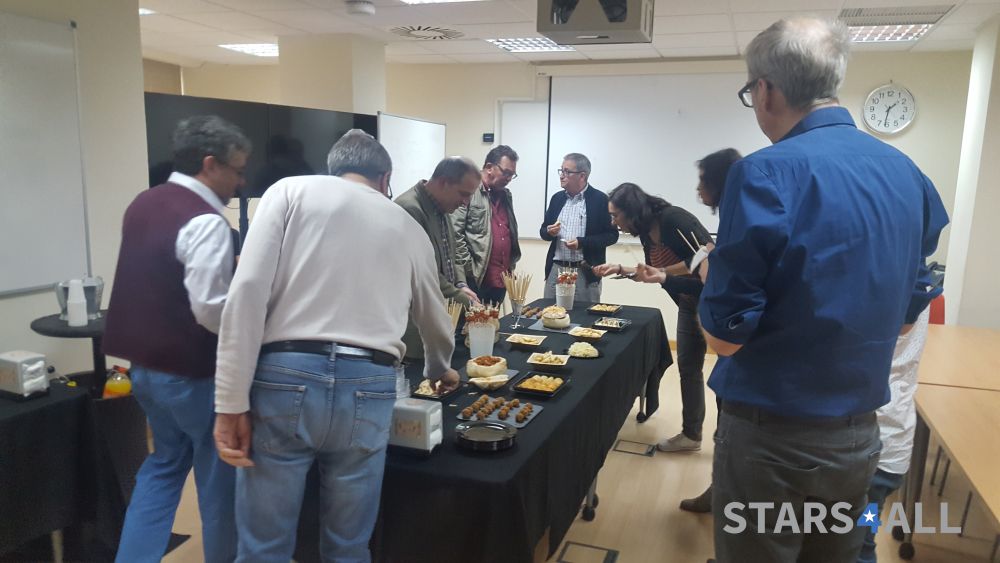 For more information on the BuioMetria Partecipativa project, write to bmp@pibinko.org