Wolfgang Scheibe is a multi-faceted character (graphic designer, biodynamic advisor, and musician) who relocated over ten years ago from Germany to Maremma, Southern Tuscany.
In the move from Baden-Württemberg to the Tuscan hills, among other peculiarities of these places he made contact with one of the icons of Italian rural settings: the Ape Piaggio. This is a traditional three-wheeler mini truck (or maxi-scooter). This became the primary subject of his prints, as well as the main vehicle in his whereabouts from a biodynamic crop, to a live performance, and other forms of relationship to the Tuscan territory.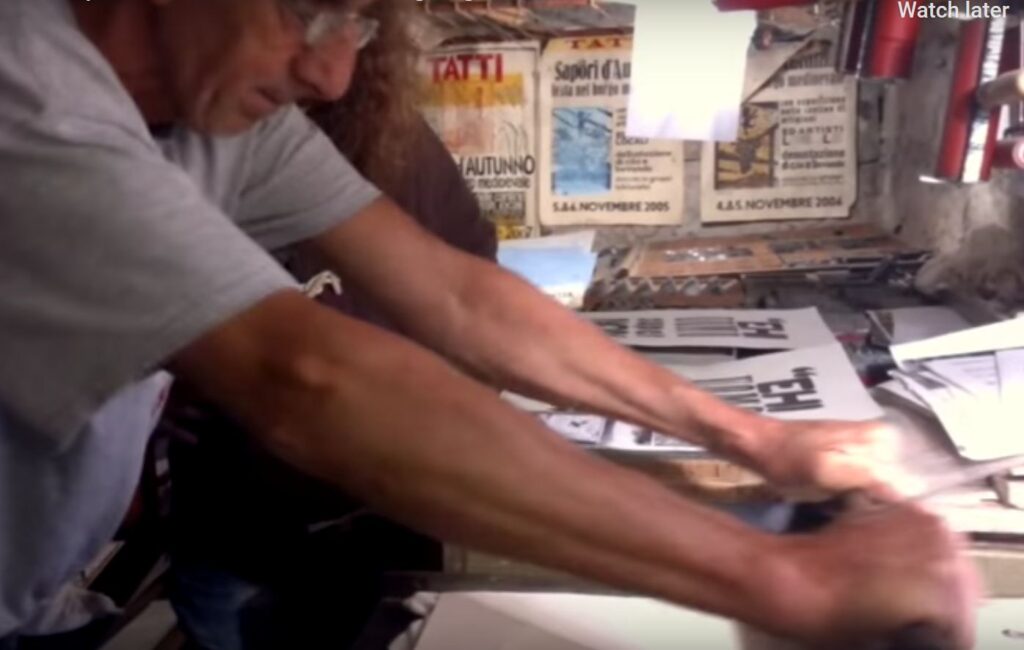 At the time of writing Wolf has in his track recor over seventy different subjects which he sends in virtual trips with his printed "Ape", and can also design new subjects on demand in his print shop.
Having recently received unexpected attention for these works from over the pond, he decided to launch a web page to give a bit more visibility to his hand-made pieces.
To learn more you may visit http://www.pibinko.org/tattistampa/ (in English) or http://www.pibinko.org/tattistampa-it (in Italian)