Here is a new initiative by the pibinko.org network: culture, environment, open innovation, and music since 2007. Following the wave of projects such as M(')appare Milano, BuioMetria Partecipativa on light pollution, and the community map in various parts of the Tuscan Metalliferous Hills (Farma Valley, Tatti, Roccastrada), we now give you a story in the realm of geology, and with the constraints of lacking live events, at least for now. The project is kicking off on March 21, 2020, with a pilot phase. For more information: micalosapevo@pibinko.org or +39 3317539228
Contents
A little bit of context (and an opening track)
So, how does the PELP work?
The project core team
How can I follow the story?
Wrapping it up…(and a closing track)
A little bit of context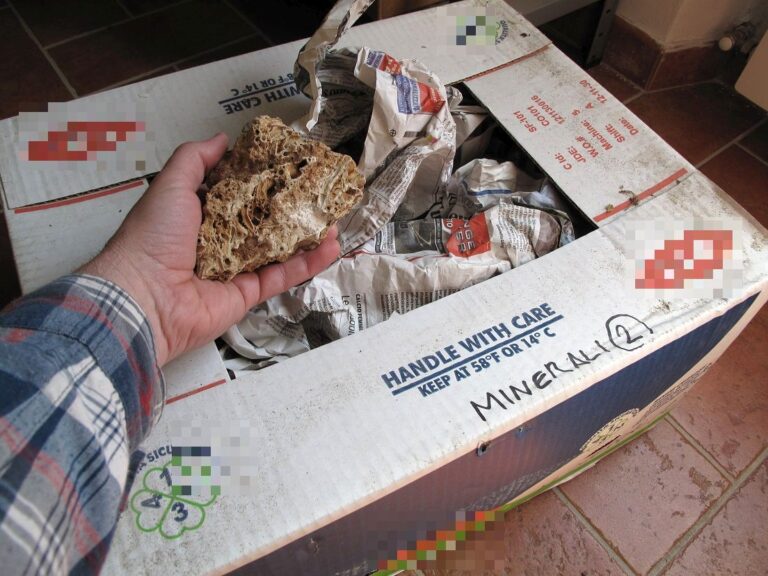 In the Metalliferous Hills of Southern Tuscany, as in other regions where rocks and stones abound in the open, it is not uncommon to find at home a mineral collection.
It is also not uncommon for these collections to come from grandparents or uncles, and that in time they have not been maintained in order. The result is that today one may have several kilograms of rocky material, which might induce some curiosity for the colour or the shape of some samples, but will not say much beyond that.
To try and fill this knowledge gap, we are proposing from Tatti, in the area of Massa Marittima, Southern Tuscany, an exercise which we will call "our little participatory lithology exercise" (geologist will allow a little liberty in our use of terminology). In Italian this is "Piccolo Esercizio di Litologia Partecipativa", PELP, and we will use the Italian abbreviation below. You too, wherever you may be can participate, choosing one of various roles presented.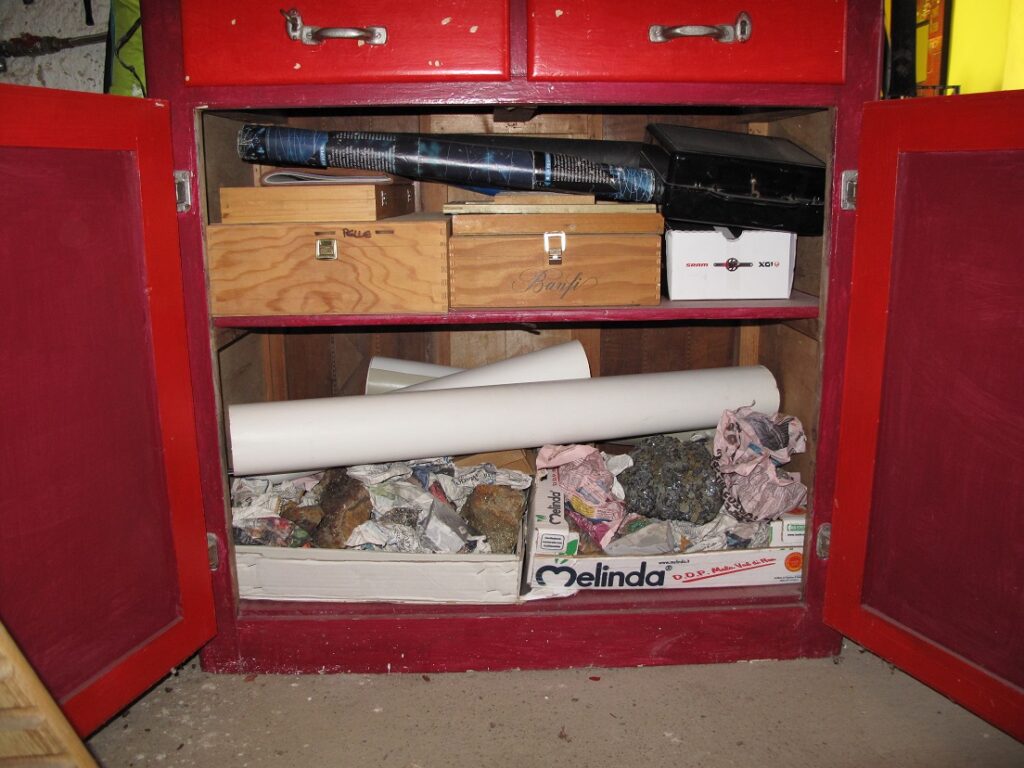 At the time of writing we identified four homes with samples to be assessed (200 "stones" as a ballpark estimate), and we engaged some experts to compose an initial assessment pool. The experts will classify the samples from their home locations, and may be assisted by additional experts as the exercise develops.
Then, since some good background music never hurted, we extended the topic to the Metalliferous Hills Jug Band. For a start, they suggested a tune as a sort of opening track:
So, how does the PELP work?
You may take part in our little participatory petrography exercise (LPPE) in one of four roles: collector, classifier, entertainer, or sponsor. Let us see for each of these characters what the do, what effort is required from them, and -at the end of the day- what they may get in return.
The collector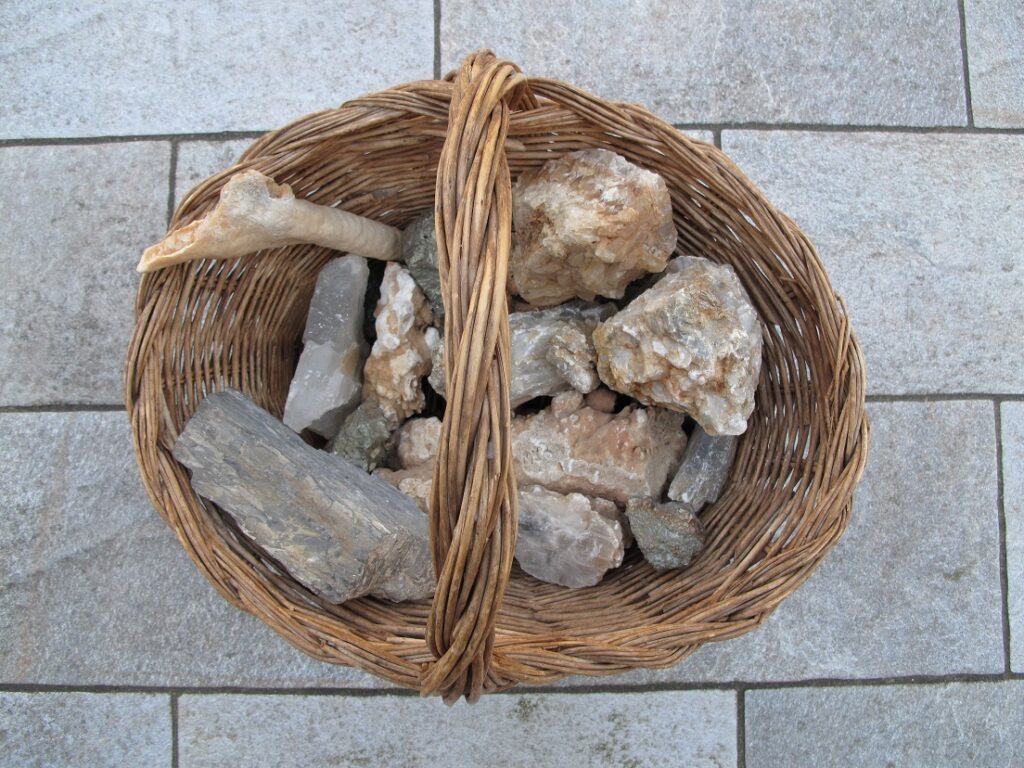 You have a mineral collection at home but you are ignorant in geology. If you are willing to share pictures of your samples on the web to take part in the exercise, you should contact micalosapevo@pibinko.org to introduce yourself. Then you can check the instructions on how to take pictures of your samples and send the images to pibinko (we will decide together the best way to do this) so that they may be loaded in the classification workflow.
Required effort: you will take a couple of minutes per sample to take a picture, and then need to upload the photo files.
Expected result: at the end of the exercise, you would like to have an ordered set of identified samples, and a basis to decide what to do with them (see below: how to exploit the project results)
The classifier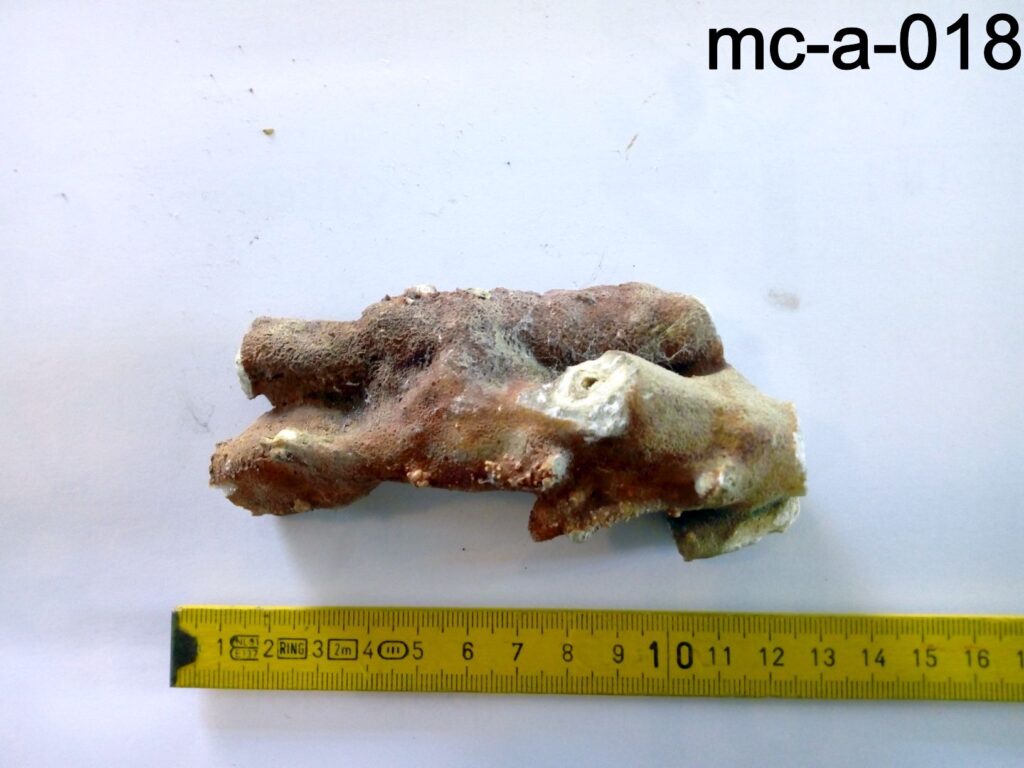 You have an expertise in geology and are interested in this type of exercise. Please introduce yourself via e-mail to micalosapevo@pibinko.org. Following a brief motivational interview you may join the pool of experts and be granted rights to provide comments in order to identify the samples through a simple online procedure.
Required effort: Analysing one sample should require a few minutes, and you may review as many as you wish.
Expected Result: as a minimum, your geology expertise will be advertised through the working group's network. Since 2007 our initiatives have visibility in Italy and abroad through various traditional and social media (please see the "In the media" section on pibinko.org), thematic forums, and bars in Southern Tuscan hamlets. Furthermore, depending on the sponsors which will respond to our call, we would like to reward the experts who provided a distinguished response a taste of some typical product (food or wine) from Southern Tuscany.
The Entertainer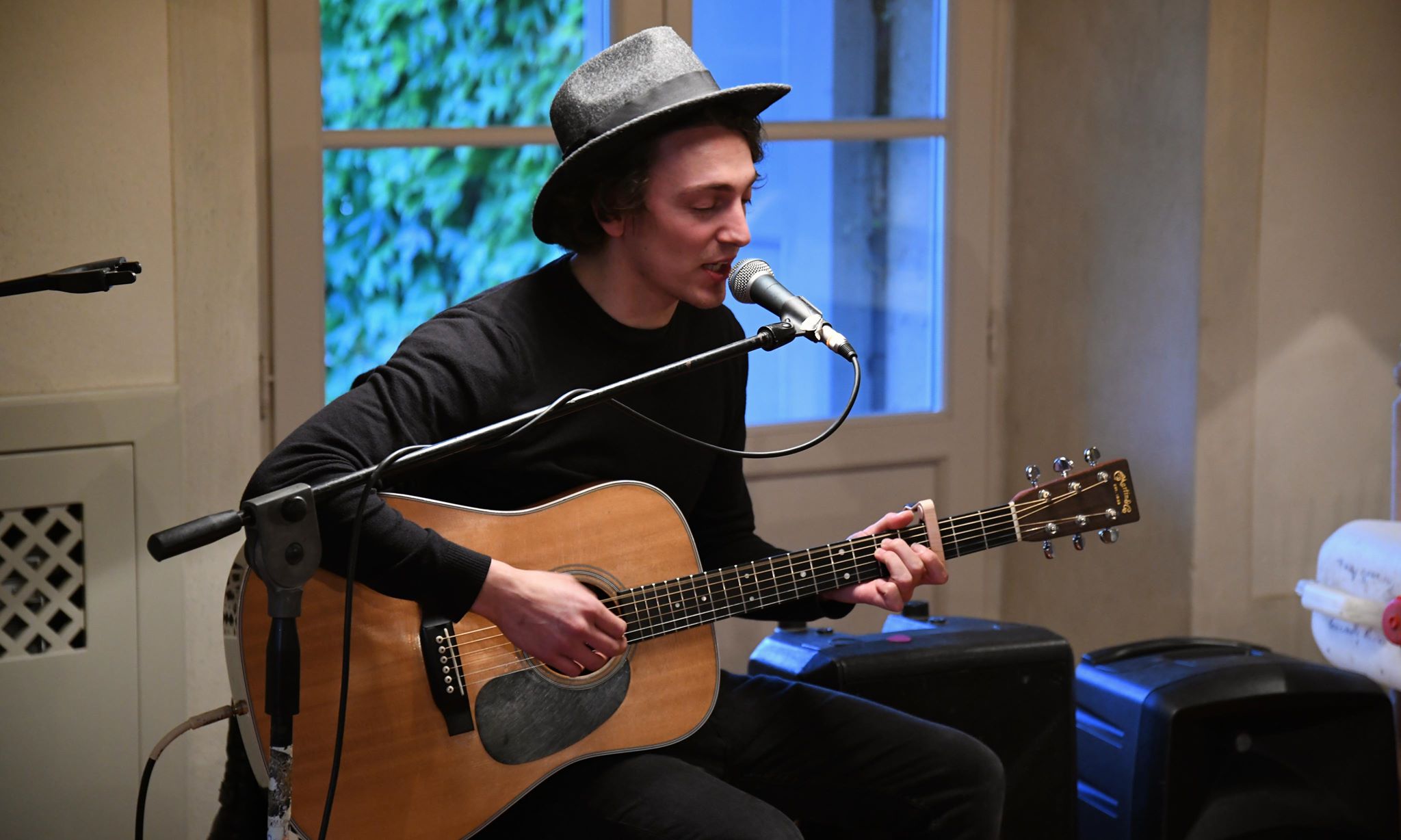 The entertainer is somebody who can sing and/or play and would like to propose a song related to rocks, mineral, stones, etc. The entertainer can send us (micalosapevo@pibinko.org) a video or an audio recording of the performance. If this will be considered in un video o un audio di un'esibizione. Se questa risulterà in tune with the spirit of the PELP, it will be added to the soundtrack of the project.
Required effort: this is kind of difficult to define upfront, but if you dig our initiative, proposing a tune will be easy. If not, possibly it's not the right moment, and we can be in touch for the next time ;)
Expected result: same as for the classifiers
The sponsor
The sponsor is anybody who is interested to (1) contribute to cover the effort for designe and management activities for the PELP project, or (2) to provide products and coverage of shipping expenses to send the products to the classifiers and to the entertainers. A sponsor may write to micalosapevo@pibinko.org to discuss the participation options in detail.
Required contribution: the more, the better.
Expected result: promotion of the sponsor's products or services throug all the communication activies related to the PELP project.
How to exploit the results of the project?
Once the classification has been completed, we have envisioned three possible scenarios for each of the classified samples:
Samples considered interesting or curious will become the basis of a series of distributed micro-exhibitions which the collectors can set up in their preferred locations.
Samples considere very interesting or rare: as for the previous case…or a collector may want to propose them to other collectors.
Last, but not, least: we envision that there may be a share of samples that are considered by the experts to have no interest or value. If this were to be the case, and you have not other reason to keep that sample, please return it to the environment, ideally at a location where there will be company of other stones.
Whichever of the three cases…from the PELP team we will be interested to learn what will be done.
The project core team (as of March 21, 2020)
Collectors (each collection has a code)
Ixtlan Agricamping, Tatti (CZ)
Carolina Cortesi, Tatti (CC)
Giacomelli Family, Tatti (CA)
Scheibe Family, Tatti (CW)
Amos Unfer, Vallerotana, Tuscany (CU)
Experts
Claudia Testanera, Como
Cristian Carlone, Turin
Giacomo Biserni, Siena
Valeria Venturi, Rome
Entertainers
Sponsors
Martina Busonero and Alberico Mattei: sample shooting guidelines
How can I follow the story?
From the pibinko.org site. The tag for posts on the projects is PELP. The samples are currently publised only on the Italian version of the site, and each collection has its own category.
In the pilot phase you may review part of collection A and of collection Z. The collections will grow day by day, compatibly with other commitments of collectos, classifiers, and entertainers.
To receive direct updates on the project, please write to micalosapevo@pibinko.org, and ask to be added to our mailing list.
We also set up a dedicated page on Facebook, if this is your preferred platform, where we will simply mirror contents from the pibinko.org site: https://www.facebook.com/pg/litologiapartecipativa
Wrapping it up…
We hope you like the PELP, we will be in touch for updates, and we give you our regards with another "rocky" song suggested by the Metalliferous Hill Jug Band with their DJ hat. For questions, comments, or requests: micalosapevo@pibinko.org.
Contents produced in the PELP project are released with a Creative Commons license:
Piccolo Esercizio di Litologia Partecipativa (PELP)
by
rete pibinko.org
is licensed under a
Creative Commons Attribution-ShareAlike 4.0 International License
.