Recommended soundtrack: 'O stampatore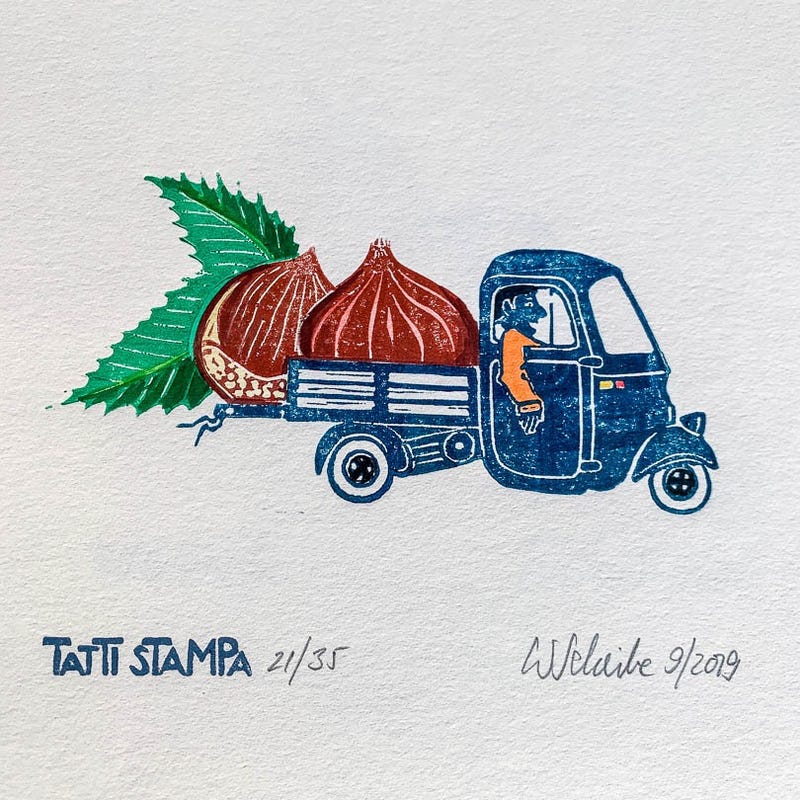 After the launch of the Tattistampa.com website, several months ago, with the beginning of this Autumn we would like to pick out from the catalogue a few "seasonal" subjects, such as the Ape with chestnuts, or the Ape with mushrooms.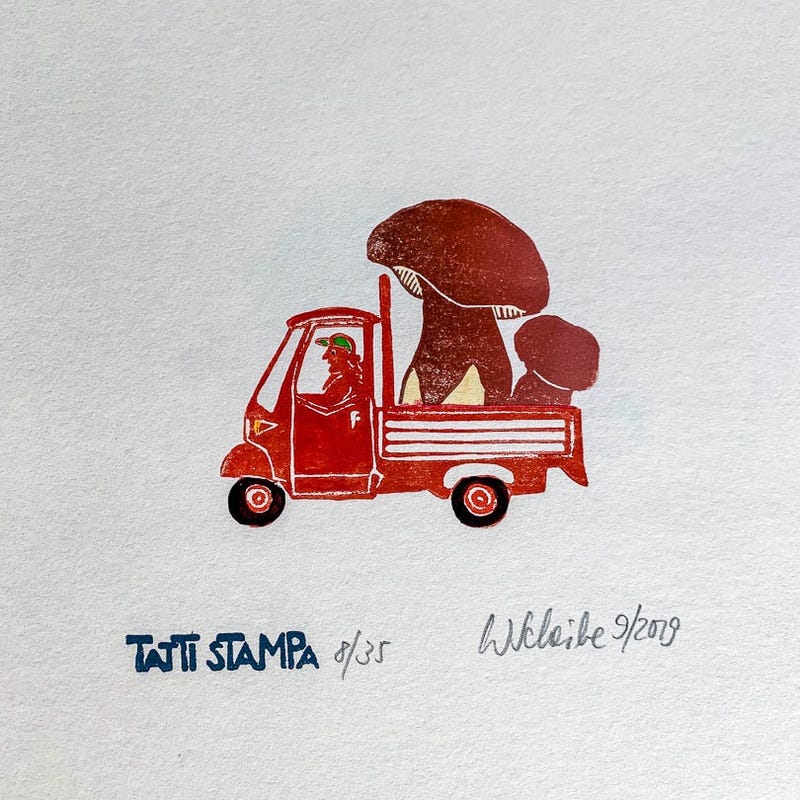 We also invite you to visit the full Tattistampa collection from the tattistampa.com website. In addition to numerous "Ape" prints, you may now find some FIAT 500 (the vintage model), as well as some starry skies with vegetables…at this point you may choose from 98 different options, in addition to numerous other subjects which you can see if you will visit Wolfgang Scheibe in his secret micro-print shop in the Metalliferous Hills of Southern Tuscany (and if you get to Tattistampa through this article, be sure to let Wolfgang know about it).
For more information: micalosapevo@pibinko.org