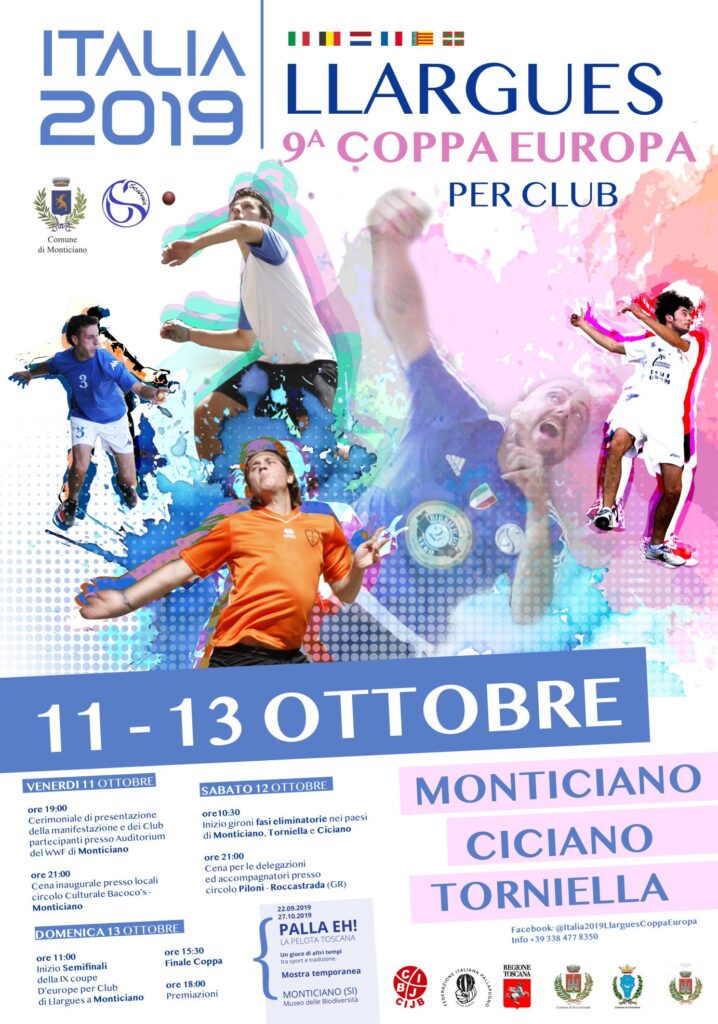 Following the traditional palla eh! and palla a 21 Summer tournaments in Southern Tuscany, the beginning of the Autumn brings in the same area a very peculiar event: the ninth European Llargues Cup for clubs.
Llargues is one of the variants of hand-ball games played across Europe, especially in the Valencian region in Spain, with close relations to games played in the Basque country, in France, Belgium and the Netherlands (as well as Southern Tuscany and Piedmont).
Since 2006 some of the Tuscany players had the opportunity of participating in various llargues tournaments abroad. This year Tuscany finally has the honour of hosting in the Merse and Farma Valley, South of Siena, one of the main events for this discipline in Europe.
The teams into play will be Scalvaia and Torniella, as "home teams" from Tuscany, Benidorm, Parcent, and Relleu (from the Valencian Region in Spain), Kersken and Thieulain (Belgium), Maubeuge (France), in addition to a selection of players from the Basque Country.
The presentation of the teams will be on October 11 at 7PM in Monticiano. A first round of games will be then held on October 12 in Monticiano, Torniella, and Ciciano. Semi-finals and finals will then be on October 13 in Monticiano.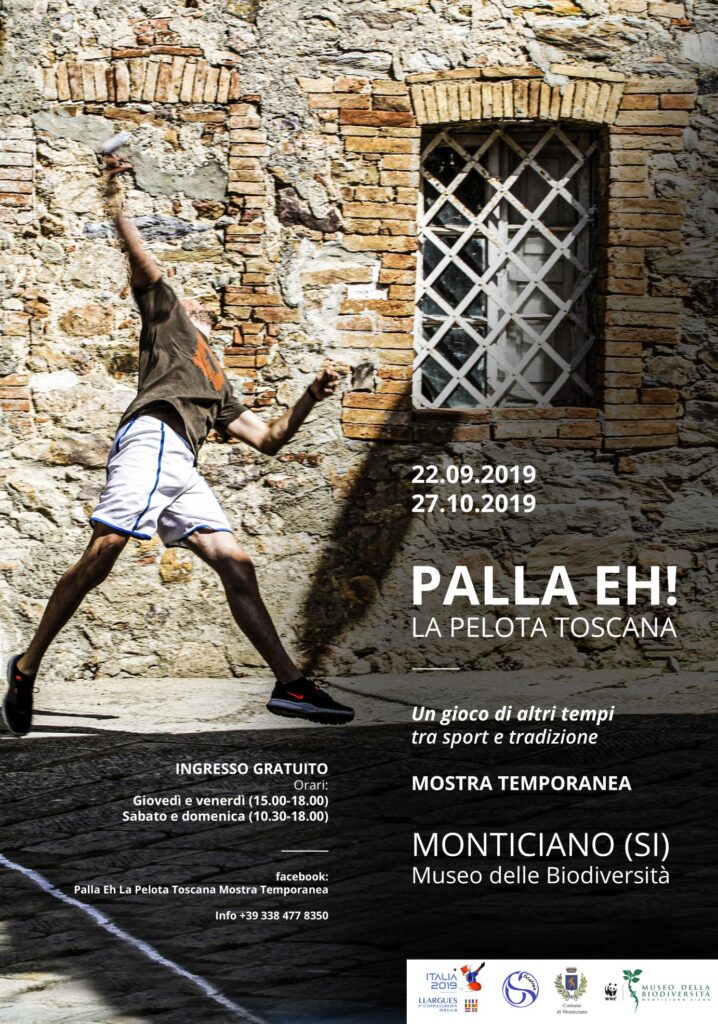 To further celebrate this event, an exhibition on the game of palla has been set up at the Biodiversity Museum in Monticiano. Here information on the game, images on the palla tournaments since the Seventies and various items will be on display. The exhibition will thus provide an opportunity to learn more about a discipline surviving in Italy in just a few rural niches, but which in past ages had a much wider diffusion in Europe.
The exhibition may be visited until Oct. 27. On Thursdays and Fridays from 3PM to 6PM, and between 10.30AM and 6PM on Saturdays and Sundays.
These events are promoted by Unione Sportiva Scalvaia, Municipality of Monticiano, Municipality of Chiusdino, Municipality of Roccastrada, Federazione Italiana Pallapugno, Confédération International Jeux de Balle, with the patronage of Regione Toscana.
For more information: 338 477 8350
You may also follow the official Facebook page for these events (in Italian).