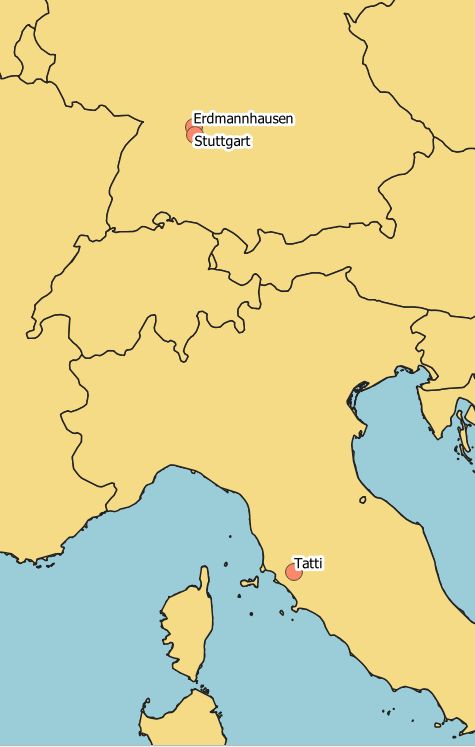 After last Spring's experience, also this year the Metalliferous Hills Jug Band will go to Germany, returning to the area north of Stuttgart.
We have been invited to take part in the celebrations for the seventieth anniversary of Huober Brezel, the only German produce of organic brezel.
We will be with the Huober brothers on Saturday, July 11.
Meanwhile, we are working on more events to be connected to this geoperformance, or before (considering our departure from Italy on July 9), or after. Where? In Germany or along the way, following one of the routes between Tatti, Southern Tuscany, and Erdmannhausen, 30 kilometers North of Stuttgart.
As usual, the keywords for events which can be related to our tour are music (mostly rock-blues, but not only), relationships between territories, environment, agriculture…and whatever you find presented on jugbandcm.it.
Should you be interested to take part in this project, to support it, or just to follow its developments, please check out our web site for more information, and then write to jugbandcm@pibinko.org or call +39 331 75 39 228.