Mauro and Jack O'Malley from the JBCM have been knowing each other since 1999. They first met in New York City, during a scientific conference in the Bronx, and have been in touch since then.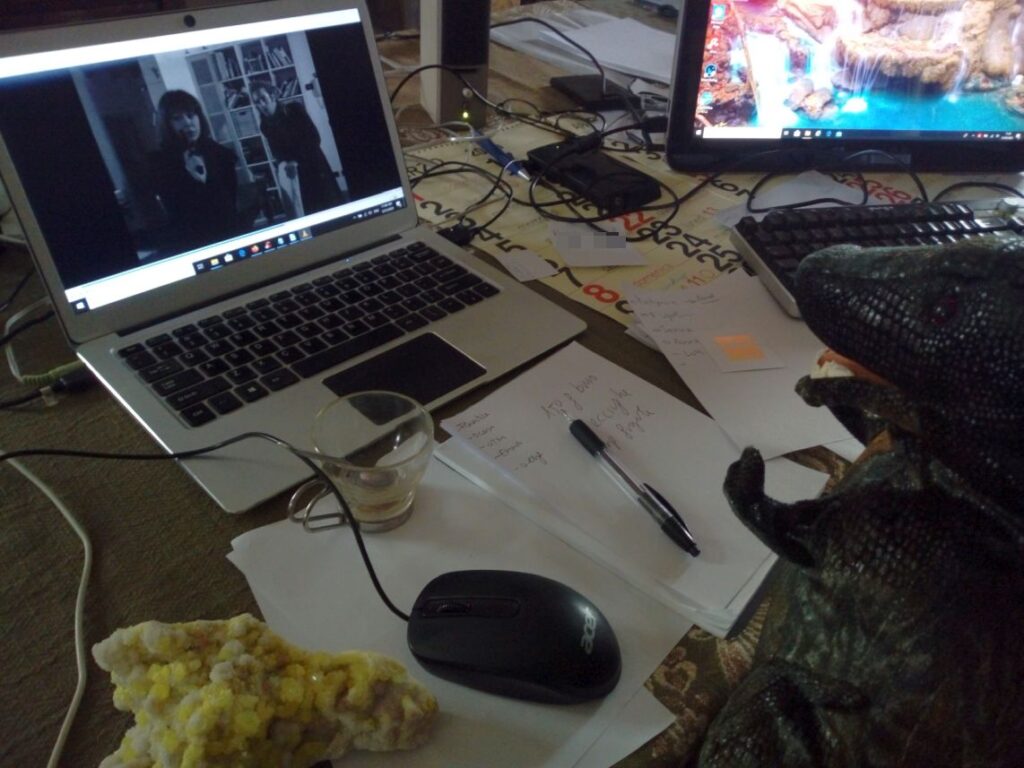 Eventually, Mauro relocated on this side of the pond, namely in Italy. First in Sardinia, then in Milan. Here he collaborated with pibinko on The Revenge of the Killer Chihuahua and of the Zombies .In 2011 pibinko relocated to Southern Tuscany, more or less. Mauro stayed in Milano, getting stuck in some insider trading business, and growing a hipster beard. We lost track of him around 2015; apparently he went on a sabbatical leave. He showed up in Tatti at the end of March 2020, after hearing a radio interview on Participatory Lithology.
Initially he proposed himself as a mascot for this project. Just in a couple of weeks, however, he quickly worked his way up the org chart. Now he is basically the mastermind behind the whole Participatory Lithology operation, in addition to performing on lead vocals with the the Jug Band Colline Metallifere, as you can see below.
You can follow Mauro's whereabouts on pibinko's blog (he has a dedicated MauroTrex-en tag), and you may write him at: maurotrex@pibinko.org.
In the header image, a mug shot made by the Pellegro County sheriff in 1980. That was a bad time for Mauro. Now he is fine, but he'd rather not talk about that period.