[TO BE TRANSLATED. IF YOU WOULD LIKE TO HELP PLEASE WRITE TO MICALOSAPEVO@PIBINKO.ORG]
Da Wikipedia: Ogni cosa è illuminata (titolo originale: Everything Is Illuminated) è un film statunitense uscito nel 2005. Si tratta della trasposizione cinematografica dell'omonimo libro autobiografico di Jonathan Safran Foer, in cui racconta il suo viaggio (sia fisico che spirituale) sulle orme del nonno, costretto ad emigrare, dalla natia Ucraina, negli Stati Uniti.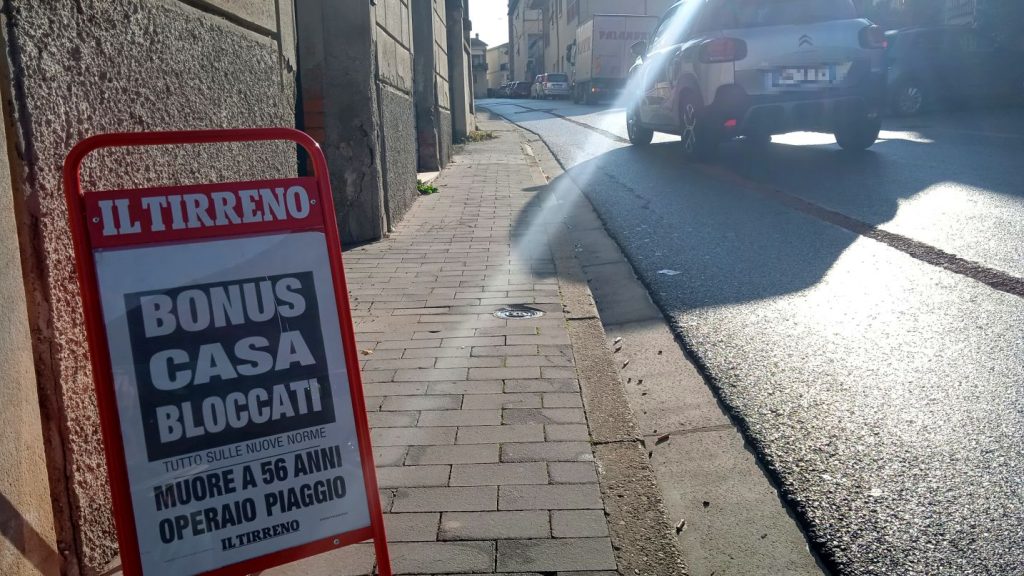 Ve lo raccomandiamo! Perché ogni cosa è illuminata, e a volte ogni casa. Ad esempio, vedete questo raggio di sole, ripreso ieri nel suggestivo borgo di Santo Pietro Belvedere (PI), nel cuore della Valdera, teso a invitarci alla lettura della civetta de Il Tirreno.
I preparativi della geotournée vedo oggi parte della Jug Band Colline Metallifere convergere sul Golfo del Sole, mentre l'altra parte, tiene saldamente le posizioni collinari a est del fiume Era e della Bruna. Ma era bruna o era bionda. Scrivetecelo a micalosapevo@pibinko.org oppure whatsapp 3317539228.
Come momento musicale, una curiosa versione di You can't always get what you want dei Rolling Stones, interpretata da Simone Sandrucci e Jack O'Malley con Mbira e shaker, dopo il concerto all'enoteca Le Volte di Roccatederighi. Era l'8-2-2020, serata finale del Festival di Sanremo (o serata di apertura del Festival di Saremo?). Nel sottofondo, Dario e Wolfgang stanno organizzando il prossimo colpo grosso, e alla fine qualcuno si mette ad aggiungere una percussione, o forse è Wolfgang che sta stampando una maglietta:
Nella foto di testa: raggi di sole riflessi dal muro nelle scale (e non visibili a occhio nudo) di un ufficio ad Ajaccio, Corsica, nel gennaio 2017. Vedi questo link per altre informazioni sulla tournée in cui fu scattata la foto