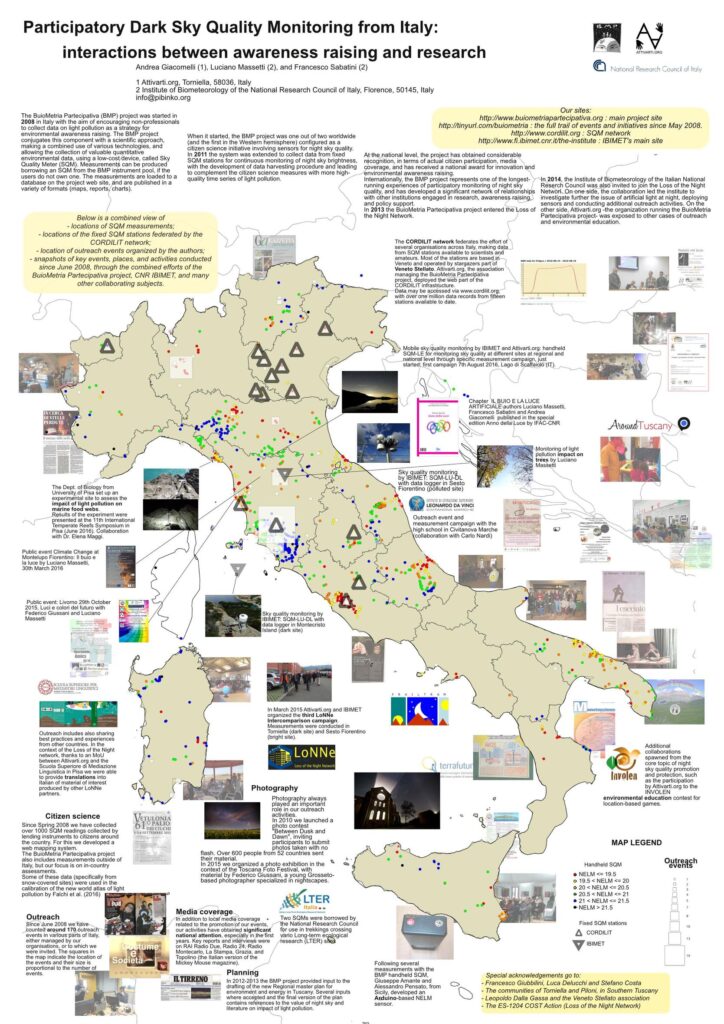 Andrea Giacomelli, promoter of the BuioMetria Partecipativa project obtained the 2019 "Dark Sky Defender" award by the International Dark Sky Association (IDA), the main organization worldwide committed to protection and promotion of the night sky.
This award is assigned to individuals or organizations in recognition of their exceptional efforts to promote and advance the mission and programs of IDA by promoting quality outdoor lighting to reduce light pollution and its environmental impacts.
Here is the motivation by IDA: For over ten years, Andrea Giacomelli has led the "BuioMetria Partecipativa" (Participatory Night Sky Quality Monitoring) project in Italy. The BuioMetria Partecipativa project has demonstrated a progressive approach, engaging not only "typical" subjects such as public administrations, utilities, or park managers, but triggering community-based activities, collaborations with artists, bartenders, and other segments of society who "thought they had nothing to do with light pollution". Giacomelli organized more than 100 education and public outreach events.
The winners of the various IDA Award categories have been announced yesterday (Sep. 30) online, and the awards will be assigned on Nov. 8 in Tucson, Arizona, during the next IDA General Assembly.
Source: IDA