Following the event in Tatti (Southern Tuscany), and the presentation of the first verison of the community map of its surroundings, and in the context of a rich program of events through June (pending further updates), you are invited in Scansano, Southern Tuscany for an afternoon with the pibinko.org network.
The event will have a focus on the BuioMetria Partecipativa project and its interdisciplinary approach to promotion and protection of the night sky, but also the other typical elements of the pibinko.org "gigs" will be available.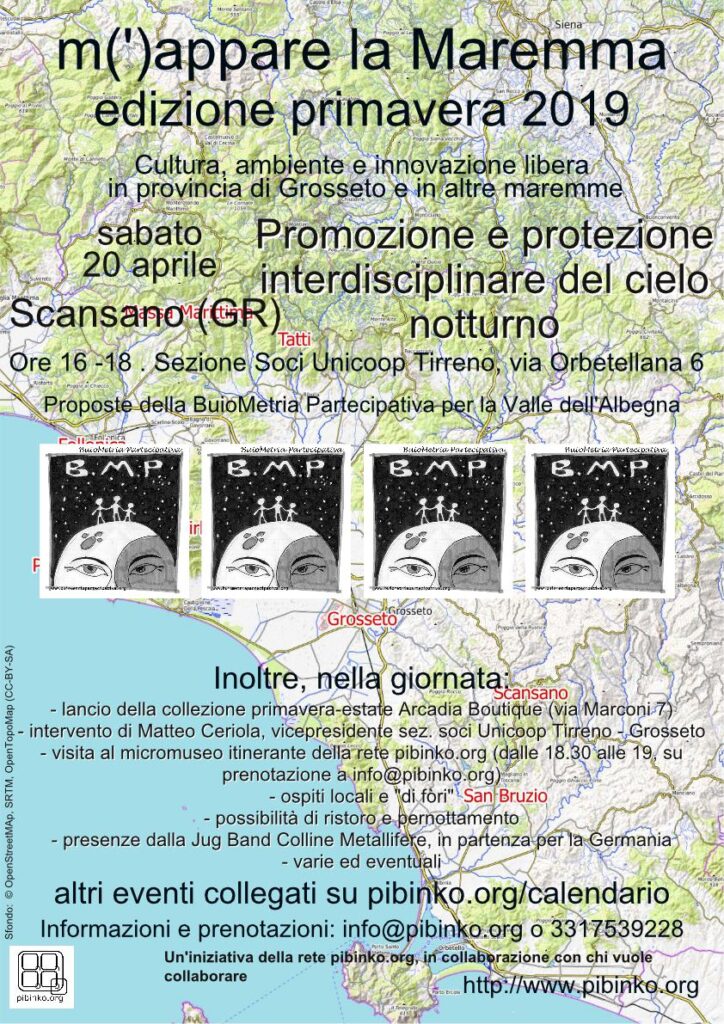 Per informazioni bmp@pibinko.org o 3317539228.